Green Party leadership election: how can the party boost its influence on national politics?
"I don't want you to be hopeful. I want you to panic. […] And then I want you to act. […] I want you to act as if your house is on fire. Because it is."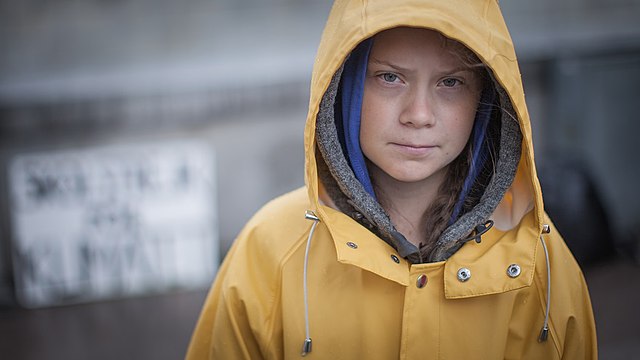 Few in the Green Party of England and Wales will disagree with what Greta Thunberg told assorted world leaders at the 2019 World Economic Forum in Davos, which resonated so strongly with so many. But how can the party embody Thunberg's clarity and sense of urgency into its effort to secure political influence?
Put bluntly, so far the pace of the Green Party's progress towards tangible political influence at Westminster level has been incompatible with the timescale for addressing the climate and ecology emergency. When the 2019 general election result emphasised this once again, at Compass we called for a thorough and open debate within the party, one where everything is on the table.
When we speak up about the Green Party's electoral strategy, we do so in a constructive spirit: the Good Society we strive for needs the Greens to do well. It needs a modern inclusive democracy with a proportional voting system and this – as well as transforming society to a much greener and fairer one – requires a progressive majority in our parliament.
Meaningful and Reciprocal
We've always been clear that for us, it's about a plural and diverse progressive majority, not one-party rule. That is what has driven our campaigns for progressive alliances in recent years. The alliances we want to see, and help succeed, are meaningful and reciprocal, and ultimately a means to win power and introduce a fair electoral system.
The Green Party, arguably more than any other party, has demonstrated how progressive alliances can work. At a local level, there have been resounding successes. But nationally, efforts for cross-party collaboration have thus far been thwarted by the Labour party, which seemingly continues to insist that it and it alone should be the vessel for a progressive majority and a progressive government.
This attitude – we call it 'Labourism' – has been wearing thin the patience and generosity of Greens and other progressives. Sure, Labour has a fresh leadership team and internally calls for embracing electoral reform and cross-party collaboration are louder now than a year ago. But does that mean Greens and others should hold their breath and speculate on what is essentially a replacement of the Labour party's political culture?
Clearly not. But the question for the Green Party remains how, if not through some form of progressive alliance, it will deliver by 2024 or sooner the sort of shock to the Westminster system that befits a global house-on-fire emergency.
A bold new course
It's a question that we've been exploring first within our Compass Greens network, building for example on the provocation piece that Stephen Clark wrote, saying the Green Party should make the first move to bring about open primaries. We then hosted a wider conversation, bringing in some well-articulated views from Greens who've come to this question from a different starting point.
There is, for example, Martin Farley's argument that the Green Party more effectively serves the overall progressive cause by standing candidates everywhere and taking votes from the Conservatives, than by helping to unite the progressive vote. And Molly Scott Cato argues that the Green Party should put its agenda for democratic reform first, remaining open to collaboration with others who share this agenda, but treating those in the Labour party who won't commit to electoral reform as political opponents.
All these contributions share a sense that it's time for the Green Party to set its own course in a bold and principled manner. That they provide different clues as to what that course could be is fine for now: the party is electing its next leadership team this month, marking the beginning of a two-year period with no nationwide election foreseen. What would Greta do?
On Tuesday, 11th August at 6pm we will be exploring the complex questions about the future of the Green Party in the Compass live podcast #ItsBloodyComplicated. We will be joined by Norwich Green Party councillor Nannette Youssef, Isle of Wight parliamentary candidate Vix Lowthion, and openDemocracy editor Adam Ramsay. Compass members can participate for free. The episode will be available to all on the Compass podcast a few days after the live recording.