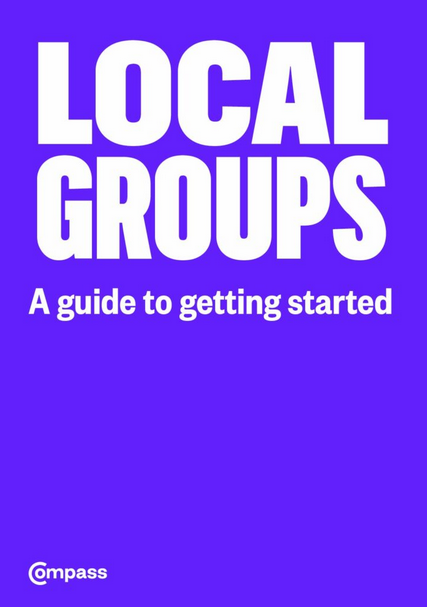 Compass Local Groups are a big way of empowering our membership to take our ideas and campaigns into their communities, and in turn they shape our national programme.
They create a forum and a platform for progressives in your area to connect, talk, and organise and they're one of the best ways to get more involved with Compass in a practical way.
Want to know more about Local Groups?
Here's a short guide to what they do, how they're run, and how you can get involved.
We've got existing Local Groups in:
Bath & North East Somerset
Buckinghamshire
Cardiff
Cheshire
Cornwall
County-Durham
Cumbria
Derbyshire

Devon

Gloucestershire
Hampshire and Isle of Wight
Herefordshire
High Peak
Kent
Lancashire
Leicestershire
London
Norfolk
North Yorkshire
North West Wales
Northern Devon (Email)
Northumberland
Nottinghamshire
Oxfordshire
Sheffield (Email)
Shropshire
Somerset
Southampton
Stratford-on-Avon (Facebook)
Suffolk
Taunton (Facebook)
Tyne & Wear
West Midlands
West Yorkshire
Wiltshire
Worcestershire
Compass Greens
Compass Liberal Democrat
Compass Labour
Compass Non-Affiliated
Can't see a Local Group near you? Why not start one!
First, read our guide to Local Groups. Then, when you're ready, get in touch to tell us a bit about you.
All Compass local group members come together to connect via CompassUK Slack – the online collaboration tool where we're creating a supportive community across the country to share information, stories, experiences and capability. To join to the slack channel and your local group channel, become a member.
If you have any questions in the meantime, reach out to us at info@compassonline.org.uk.