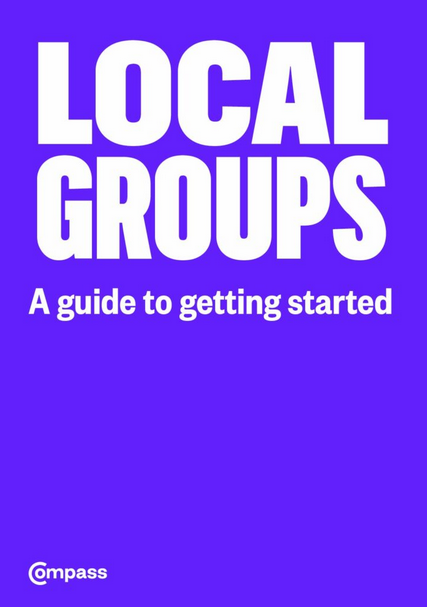 Compass Local Groups are a big way of empowering our membership to take our ideas and campaigns into their communities, and in turn they shape our national programme.
They create a forum and a platform for progressives in your area to connect, talk, and organise and they're one of the best ways to get more involved with Compass in a practical way.
Want to know more about Local Groups?
Here's a short guide to what they do, how they're run, and how you can get involved.
We've got existing Local Groups in:
Can't see a Local Group near you? Why not start one!
By starting a local group, you can become part of the Good Society, influencing the future direction of Compass, of your local society and, perhaps, society much more widely.
We can help you set up your first meeting, and provide support and resources to get you up and running. If you would like to start a group, please do contact us at info@compassonline.org.uk.