Hear from the widest range of voices in the progressive movement.
Every week, host Neal Lawson, speaks with thinkers, writers and politicians from the UK and beyond about current affairs and how to build the Good Society.
Compass Members are invited to join live and ask questions.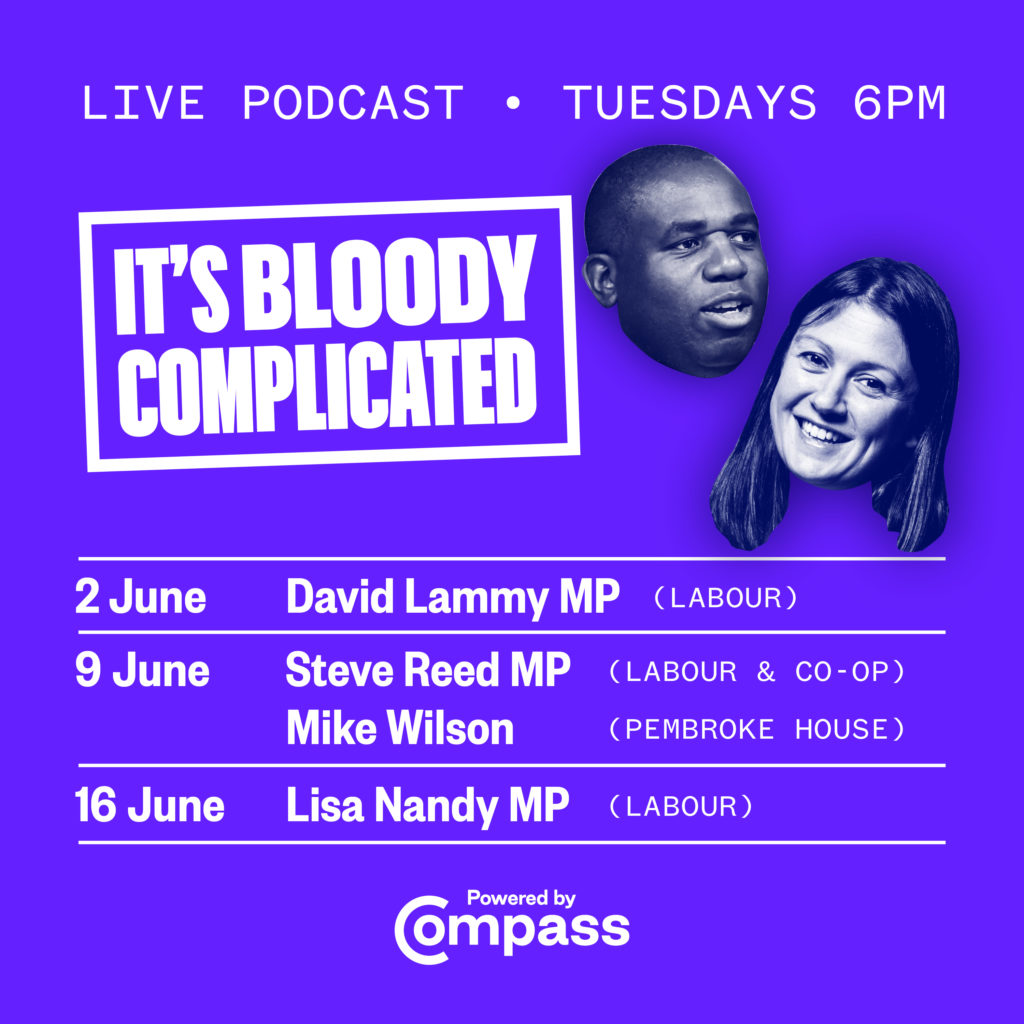 Find more information about upcoming episodes on our Events page.
Subscribe to our podcast with your favourite service or listen with our built in player below.
You can find us on:
If you like what you hear, please rate us! It will help us reach more listeners.
And if you'd like to support Compass' work and become part of our discussions about building a better future – join us as a member today: https://action.compassonline.org.uk/podcast