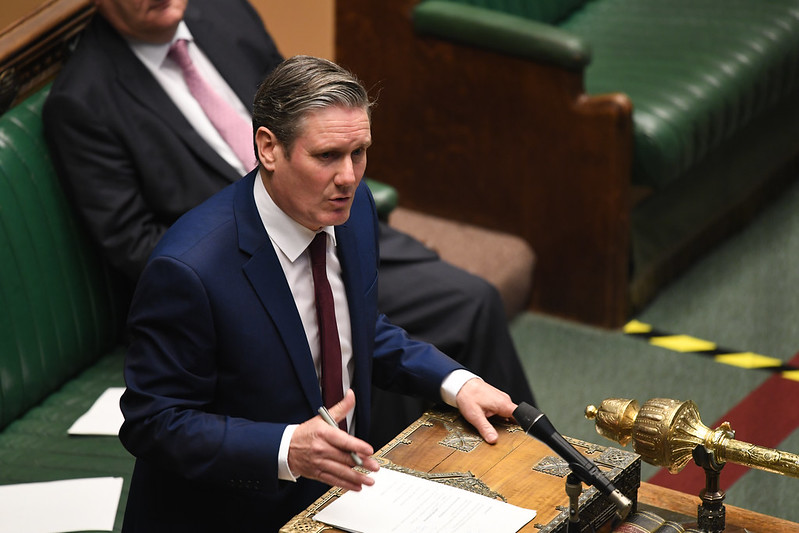 Here's the speech that Keir Starmer should make today. Handily, Mark Perryman has written it for him. Edited extracts below.
---
Boris Johnson has suffered a huge defeat in North Shropshire.
The combination of Tory corruption, which he attempted to excuse and pardon, with Number 10, Conservative Party HQ and government ministries partying through last year's lockdown Christmas – while the rest of us couldn't even share Christmas Day with family members and friends from outside our own households – has cost him one of his party's safest seats. Boris Johnson, you know it, your MPs know it, your party knows it, your voters know it: your days of being in office, unfit to govern, are numbered.
But this result wasn't just about losing. It was also a victory, a victory for hope in something better. I want to congratulate the Liberal Democrats for carrying that message to the North Shropshire electorate and scoring such a massive victory, a win that was for all of us, whatever our party, including mine, or whether of no party.
In North Shropshire Labour ran an active campaign with an excellent local candidate. That's what parties do in elections. But our voters could sense that despite our best efforts Labour couldn't win there – but that the Tories might lose. We respect their decision therefore to vote in this instance for the candidate best placed to defeat the Tories.
There are other seats like this, where voters who would have normally voted for one party will vote for the one best placed to change this rotten regime. Our electoral system doesn't allow for first and second choice. Over 80% of Labour members want to change the system so we can do precisely that, with not a single vote wasted. But until we can, in these seats those voters, including Labour voters, are making the right choice to vote for the best placed candidate to defeat their unwanted Conservative MP.
I am therefore this morning calling on Ed Davey, Caroline Lucas, the SNP's Ian Blackford and Plaid Cymru's Liz Saville Roberts to explore how we can best work together as an opposition towards the next general election, in and out of Parliament.
The sooner this happens the better, so that in every Conservative-held seat we maximise the chances of them losing and the opposition winning, and lay the basis of a government of all our parties – co-operating in order to reflect the views and hopes of the overwhelming majority of our country, who have suffered enough through the long wait for this moment.
I am absolutely committed to this. None of us can afford to so elevate our own party's interests that we do so at the expense of all that we, and our country, share.
I am looking forward to a positive response, to make these last few days before Christmas merry in the spirit of the co-operation that might lie ahead and so we can report back in the New Year on the progress we have been able to make, together.
---
Mark Perryman is a member of the Labour Party in Lewes, a Tory/Lib Dem marginal.
Help build alliances across progressive parties where you are. Join Compass today.