Neal Lawson, Chair
Wor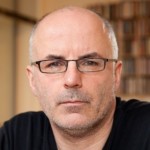 king with the Management Committee and the staff Neal helps direct Compass. He has long believed that politics needs a new way of thinking, organising and being – he wants Compass to be it.
Neal was author of All Consuming (Penguin, 2009) and serves on the Boards of UK Feminista and We own it!, is a Contributing Editor of the social democracy journal Renewal and is an Associate Member at the Bauman Institute at Leeds University. He writes regularly for the Guardian and the New Statesman. In the past he worked as a trade union researcher, an advisor to Gordon Brown and ran a communications company.
As well as his role at Compass he works on issues and projects for Jericho Chambers.
Remco van der Stoep, Membership and Finance Coordinator
Remco looks after our membership. Before joining Compass, he busied himself with political organising and campaigning in South London and in the Netherlands. His professional background is in public engagement: opening up decision-making beyond those who hold the power. Remco is very keen to grow Compass' membership and always happy to talk to members about getting active.
Management Committee
The Management Committee is elected from the membership every two years.
Associates
Compass Associates help develop the Compass network and share in the expanding workload of the organisation.
Volunteers
Compass Volunteers generously give their time to help Compass build our work in a range of areas including events, projects and social media.