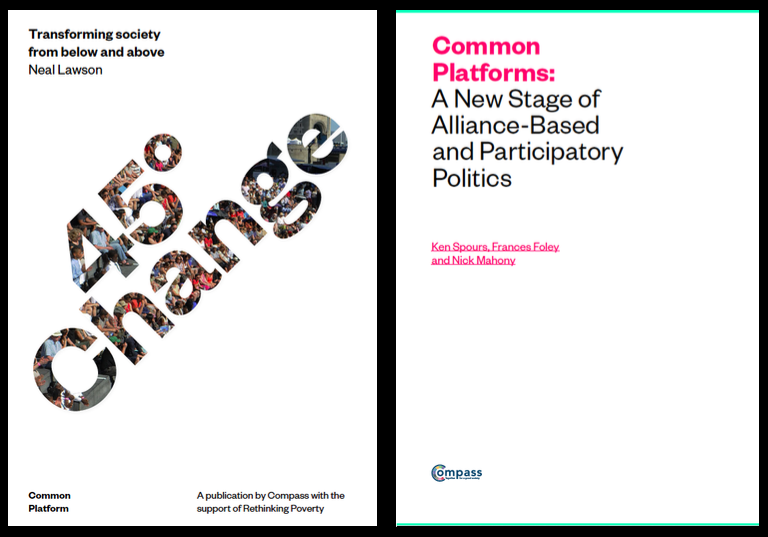 Ever since the 2017 general election, when we ran the Progressive Alliance campaign and Britain narrowly missed out on the prospect of a progressive coalition government, we have been thinking and deliberating about how to bring about real political change for a society that is both highly networked and highly polarised.
In recent months, we have released two key publications that give a clear idea of where this work has led us:
45º Change by Neal Lawson identifies the potential for change – the seeds of a Good Society – present in communities and organisations everywhere. The publication urges politicians and civil servants to recognise the energy and the ideas that people have developed, and to help them grow and spread.
Common Platforms by Ken Spours, Frances Foley and Nick Mahony looks at the political context, noting that alliance-based politics are a requirement for any left and/or progressive bloc to gain political power. They identify 'common platforms' as a way to develop and sustain political alliances.
We would love to hear your feedback and ideas on this thinking. Please use the comments section below to let us know your thoughts, questions and ideas in response to our recent publications. How do you think meaningful and lasting political change can be secured in 21st-century Britain?