Human security has a tautological ring to it. How can we talk about security while leaving out the people we are securing? Yet that is by and large how international relations theory and the practice of national security policymaking proceed. The state is the subject and it is its security that is at stake – its territory, its economic interests, its institutions and leaders, its nebulous power and influence abroad. People are in there somewhere, of course. The last UK National Security Strategy, from 2015, made 'protecting our people' one of three national security objectives, ranked alongside 'projecting our global influence' and 'promoting our prosperity'.
So if an invader breached our shores and slayed, say, 118,000 of our family, friends and neighbours, but had no ambitions on our land or leadership, would that constitute a national security crisis? Apparently not. Rarely during the current pandemic has the National Security Council had much of a role, certainly not in the presence of its chair, the prime minister. And nor can we expect the government's next national security strategy – the Integrated Review, now in interminable progress for a year – to have very much to say about combating disease relative to, say, confronting China in the 'Indo-Pacific'.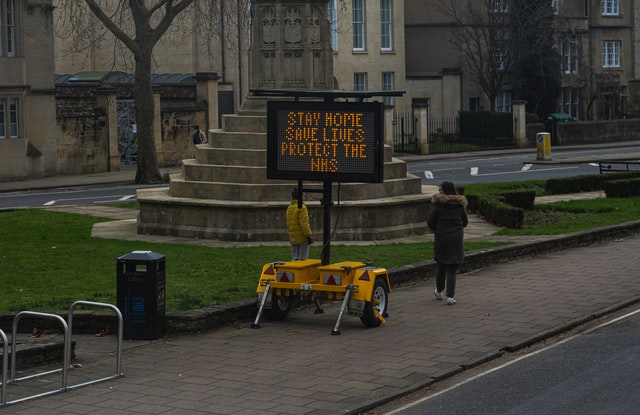 2021: a human security moment
Yet 2021 is indubitably a moment of intense human insecurity. The civilian death rate in the UK has been nearly three times what it was in 1940–41, the most intense year of the Blitz. Our economy has shrunk further and faster than at any time since the Second World War, with millions losing all or much of their livelihoods. The richest few have got richer in a further acceleration of the staggering trend of national and global inequality. Hundreds of thousands have endured severe disease or been unable to access critical care for non-Covid health conditions.
These are all dimensions of human security, an approach first promoted by the United Nations in the 1990s that puts the experience and wellbeing of the individual at the centre of security policy. Since humans form communities, these too are essential components of human security. Since all humans are parts of humanity, the shared security of the global population is also key. And since humanity depends on the health of its planet for breath, sustenance and protection from disease, so too is ecological security. Whether the threat is zoonotic disease or climate breakdown, the response must match the transnational challenge. No one is safe until we are all safe.
Global Britain first
States are not inevitable but they are ubiquitous. They can play a role in promoting human security as responsible global citizens, good societies that nurture their own and their neighbours. New Zealand and Finland are good, caring examples that have caught headlines in the last year. Ireland and Norway have set ambitious goals to lead by progressive example as they join the UN Security Council this year. It's not a bad neighbourhood that the UK lives in.
But states won't be good nurturers and neighbours if they are devoted to competitive confrontation: arms races, vaccine nationalism, power projection, trade wars. The UK government has an opportunity to put the security of its people – their health, safety, livelihoods, environments, food and communities – front and centre in its new security strategy. The Integrated Review, conducted while a pandemic without modern precedent swept the world and due to be published next month, could be a strategy for human security.
But it won't be. While the government has dallied on the detail, it has leaked most of the review's substantive content whenever it has required a distraction or campaigning tool. So the Department for International Development, perhaps the world's most esteemed development agency, has already been merged into the Foreign Office without any external consultation. And the international development budget has been slashed to almost 30% below the legal and manifesto commitment of 0.7% of national income, just as the world's most vulnerable suffer the shocks of disease, dislocation and depression.
We also know that the government will use essentially the same £4 billion annual cut from the aid budget to fund a whopping hole in the defence budget and to research and develop new military tech, from cyber to robotics via outer space. We know that a new era of projecting power into the Pacific Ocean will gather pace with the maiden voyage of the Queen Elizabeth aircraft carrier strike group to Japan in the summer. And the government has confirmed that it is not for turning on arms sales to Saudi Arabia, even if the courts and White House say otherwise.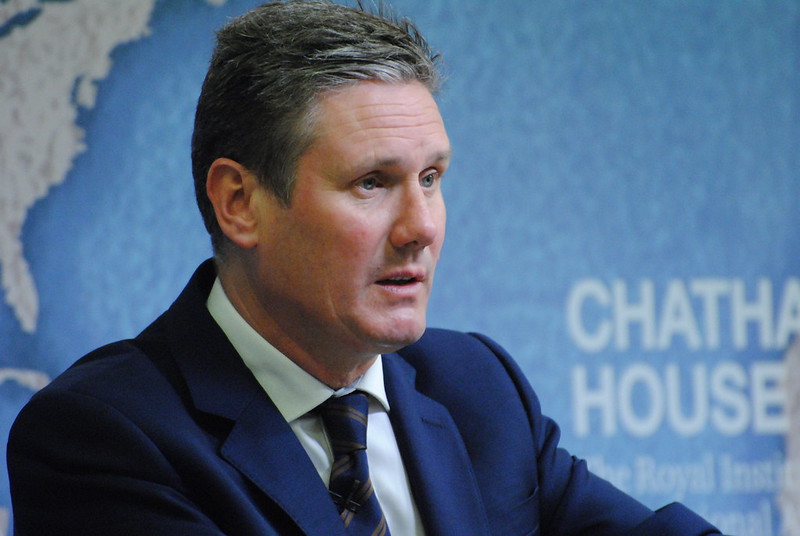 Labour as a 'force for good'
Given the very tangible human security crisis, this lean-hard by the Conservatives to national security, great-power confrontation, authoritarian alliances and charity that begins at home might be seen as an opportunity for the Labour Party to stake its own progressive approach. Instead, it sees it as a trap. While Keir Starmer and his Labour front bench have made more frequent invocations of international law, human rights and UN peacekeeping, their refrain that the UK must be a 'force for good' in the world still lacks substance. With Jeremy Corbyn defined by and derided for his progressive internationalism, Starmer is keen that there be as little distance as possible between Labour and the Tories on security policy. Flag, forces and national security it is.
Shadow Foreign Secretary Lisa Nandy seems more equivocal on human security, and endured a coordinated but oddly timed assault from the right-wing press in late January for remarks entertaining the concept at an Open Labour meeting six weeks earlier. Nandy was accused of 'wokery' and naivety by the Mail, Sun and Express for questioning the 'Rule Britannia' idea of the UK as a still-great power that 'punches above its weight'.
In fact, Nandy's endorsements were directed more at some rather bland ideas in a new Open Labour pamphlet (sufficiently Blairite to animate Stop the War to publish an angry, longer refutation of it last week) than at the far more progressive introductory articulation of future foreign policy by Professor Mary Kaldor and Alex Sobel MP that the tabloids picked up on. The episode demonstrates both how divided the Labour Party remains on security policy and how determined the right-wing media is to stifle any return to questioning the national-security consensus.
Human security and future generations
Whether or not the shoots of human security have been stamped out in the Labour Party, the concept has won new supporters among the smaller parties, and this year has appeared on the parliamentary agenda for the first time. Wera Hobhouse, a Liberal Democrat MP and keen advocate of climate security, has tabled an Early Day Motion on human security and the Integrated Review. So far, this has been endorsed by the Commons defence spokespersons of the SNP, Liberal Democrats, Plaid Cymru, Greens and the Alliance Party and won backbench supporters from seven parties, including Labour and the DUP.
Hobhouse has also secured a Backbench Business Committee debate on human security, expected to be held in the Commons in the next few weeks and to attract considerable cross-party interest, including from at least one Conservative MP. Key to this interest is an initiative of the Labour-led Welsh government to introduce a Wellbeing of Future Generations Act (2015) that binds it to consider the long-term consequences of its policies. Crossbench peer Lord Bird and Green MP Caroline Lucas have introduced a draft Future Generations Bill for the UK and have won endorsement from scores of MPs of all parties.
Neither the UK Bill nor the Welsh Act speak much of 'security', but the wellbeing of future generations idea puts the focus of policy squarely back on people and the sustainability of their communities and planet. Wales' Future Generations Commissioner Sophie Howe has released an inspiring Manifesto for the Future to guide parties' commitments ahead of the May Senedd elections. These are exactly the kinds of practical applications of human security that progressive parties across the UK can come together around to push for a safer, kinder, more sustainable future.
Richard Reeve is the Coordinator of the Rethinking Security network. He has worked in peace and conflict research in the UK, Africa and Western Asia for over 20 years, including as Chief Executive of Oxford Research Group, Head of Research at International Alert, research fellow at King's College London and Chatham House, and editor/analyst at Jane's Information Group.