As progressives, our mission is to create a path out of our deep political and democratic crisis, built with meaningful hope.
However, our progressive movement keeps failing to build from firm enough foundations, opting instead for shortcuts, so we end up addressing the symptoms and not the causes of the crisis. Brexit is a symptom of the crisis. The shortcuts have to stop. It is time to dig deep.
What lies ahead of us is a long and complex struggle and we all have a role to play. As we take up ours, we want to bring you in on the assumptions that underpin our work.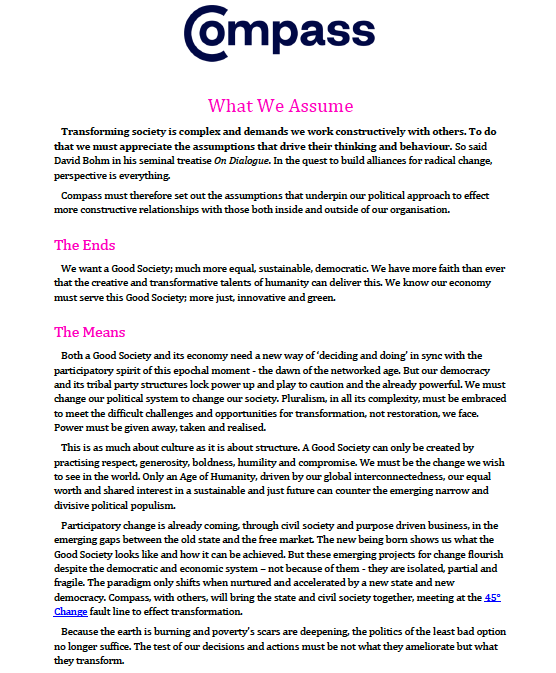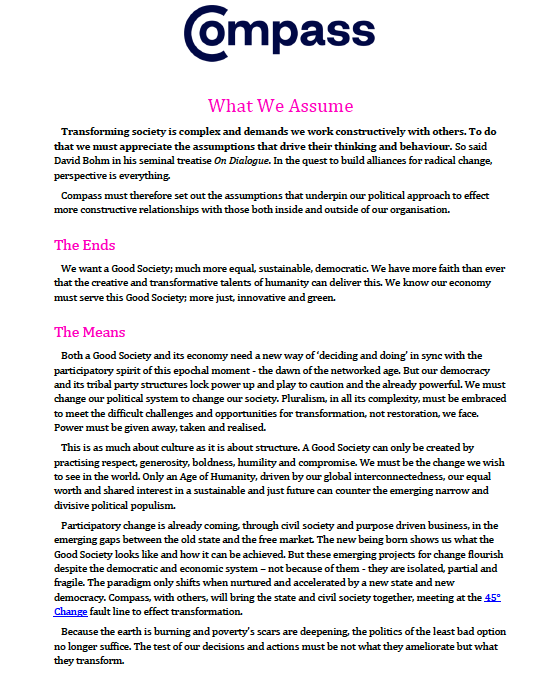 Because, rather than presuming that people intuitively understand where we are coming from, we want to be open about what we assume – why we say and do what we say and do.
We hope this will help you, and anyone else who wants to work with or alongside us, to understand us. That matters, because only if we truly understand each other will we build the strong relationships we need for the journey ahead.
Please have a look at our assumptions and let us know what you think below: tell us what you like, what you dislike, and what we should add. And please, tell us about your assumptions too.