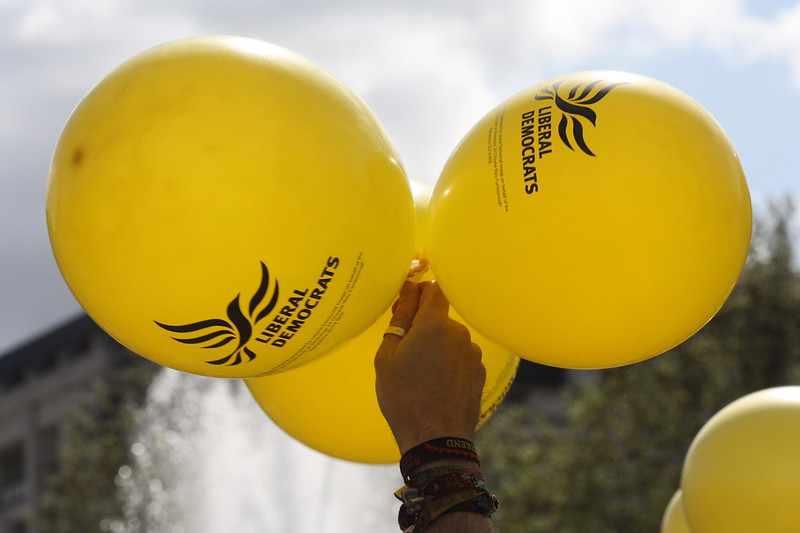 The Tories can be beaten. But not by any one party on their own. Last night's Chesham and Amersham by-election result was a different but equally welcome shot in the arm of hope and possibility.
Huge congratulations to the Lib Dems, who worked the seat really hard and smartly, and made it obvious to everyone who the best-placed progressive challenger was.
But let's be clear: this wasn't just about Lib Dems 'winning here' but also about progressive tactical voters in their thousands winning against the Tories.
This was a victory for a rebel alliance. Layla Moran has already generously and correctly recognised this.
This is what winning with grace looks like.
We need all three progressive parties to win where they can and be big enough to congratulate and celebrate other parties' successes.  
But as good as the result is, it becomes meaningless if the seat isn't held at the next general election and if the Lib Dems don't win many of the 79 parliamentary seats where they are in second place to the Tories.
Because they are brilliant at throwing the kitchen sink at one by-election, but too often then lose it when this national focus can't be replicated in a general election. We have been here before, recently, in Brecon and Radnorshire and in Richmond Park. It will take an organised national and local progressive alliance to sustain this level of collaborative success.
Today voters and activists in the seat should celebrate. Tomorrow they should formalise cross-party cooperation to ensure Chesham and Amerham stays yellow.
As ever, voters are miles ahead of leaders. Despite Labour standing a candidate and putting on a show, with Keir Starmer's spokesperson saying 'We've got a fantastic candidate who's throwing everything at it' and both Gordon Brown and Tony Blair strongly backing the candidate, Labour voters knew what to do.
Labour supporters voted for the person with whom they mostly agreed and who could win, and didn't waste their vote and end up with the person with whom they had nothing in common.
Here one of the big takeaways of the night is that Labour voters are once again willing to back the Lib Dems where they are best placed to win.
Now it's time for Lib Dem voters to do the same and vote Labour in Batley and Spen.
But as ever, bring on proportional representation, so tactical voting is consigned to the dustbin it deserves to be in.
And the only way we get PR, and the change of government we need, is through a progressive alliance.
Because it was a bad night for Labour. In a seat in which it came second in 2017 it fell to fourth, with its lowest-ever share of the result in a by-election. Labour's platform is on fire at both ends as it haemorrhages middle-class and working-class votes.
But it's made worse by the fact that that 'vaccine bounce' excuse has been slain. Maybe these aren't such extraordinary times after all.
All eyes are now on Batley and Spen, in which Labour has no excuse other than its own political judgements if it loses the seat. Let's hope that doesn't come to pass.
Meanwhile the Greens also gave the by-election a good go, and while third is a step up, against a backdrop of HS2 and huge planning concerns they would maybe have hoped to have done better. 
A golden rule of politics for all of us is don't start believing your own hype.
UK politics is shifting around fast. Last night underlying tensions in Tory policy may have broken to the surface due to a mix of HS2, planning and their southern electorate feeling neglected.
There are no safe places for any party. Everything has to be fought for. This is as it should be. For decades voters of every stripe have been taken for granted – the lazy assumption that they have nowhere else to go. No more.
To win at politics now requires authentic beliefs and behaviours twinned with tactical agility. This is the age of alliance politics. The Tories have forged theirs with the Brexit Party/Reform UK – progressives must now forge ours.  
This encouraging result shows the Tories can be beaten, but not by Labour on its own. It will take an alliance of progressive parties and voters to win next time.
The country is crying out for grown-up, collaborative politics. With you, we will make it happen. This is just the start.
---
Neal Lawson is Director of Compass.
Become a Compass member to help build a progressive alliance where you are.