The Tories have been in office for a long and miserable decade. Progressive parties have suffered four defeats in a row. Many of the advances the last Labour government put in place have been undone. The General Election a year ago was so bad it looks entirely possible that we could be talking about just that: the last Labour Government.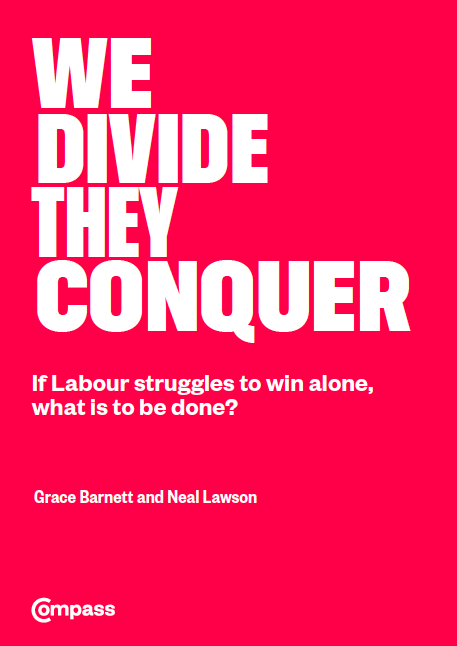 Today we publish We Divide, They Conquer: If Labour Struggles to win alone, what is to be done? The report digs deep into the extreme difficulty of Labour's electoral position, through analysis of the 2019 result, upcoming boundary changes, and the scale of the challenge ahead if it is to win even a tiny majority at the next  election. It also shines a light on the folly of a split progressive vote, and the tragedy of missed opportunities for progressive collaboration. Finally, the report proposes a way forward for the parties of the Centre and the Left to unite around their many shared values and strategic aims.
Click here to read the report, and let us know what you think in the comments.
Click here to register for our cross-party Zoom rally with Caroline Lucas, Jon Cruddas, Layla Moran, Clive Lewis, and Tommy Sheppard. We'll be marking the anniversary of the last election, and starting the work of alliance building we need to win next time.