The desire for Scottish 'independence' may now be irresistible but the opinion polls suggest an outcome still in the balance. What would independence mean in practice? Joining the European Union, which is Scottish National Party policy, would entail the same border problems with England as those experienced in Northern Ireland. And currently the Scottish economy is more tied to the rest of the UK than it is to the EU. Exports to the rest of the UK are worth three to four times those to the EU. Switching from one customs union to another would involve considerable disruption and at least a temporary decline in business.
On top of that, pre-Covid-19, the annual government deficit in Scotland was 8.6% of GDP, over three times the gap for the UK as a whole. Overall public spending was nearly £2000 higher per head in Scotland than the UK average, while tax receipts were £300 lower per head compared with the UK average. Without transfers from the rest of the UK, an independent Scotland will not be able to maintain current levels of public spending. And yes, that includes assuming Scotland gets its share of North Sea oil.
Economics aren't everything. The claims of dignity and identity may be stronger. Yet in the privacy of the voting booth the economic facts of life will make some Scots hesitate. If they are not to vote for independence, however, they will surely need an alternative that satisfies the desire for national recognition.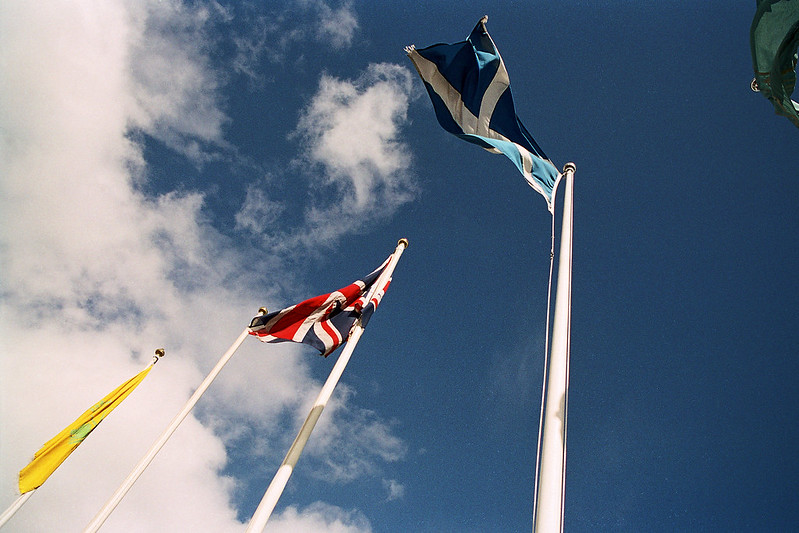 A partnership of equals
That alternative must be complete home rule within a British confederation of states. There would be no 'reserved areas' of policy to Westminster. Everything would be the responsibility of the nations (we are discussing Scotland; the status of Wales and Northern Ireland could be similar but needs separate discussion). The confederation would be defined by what the constituent states had agreed to do together. Importantly, therefore, it would be a partnership of equals, not a grace-and-favour arrangement implied by 'devolution'. Moreover any constituent state would have the unchallenged right to leave it.
What could the nations agree to share? A customs union would make sense and a currency union too, with Scottish representation on the Bank of England's monetary policy committee. A social-insurance union with a basic national insurance and basic benefits would also make sense and allow some continuing transfers from England, should it agree. That would still allow the Scots to top up coverage and benefits when they wished.
Defence is an obvious area for cooperation but the Scots could well disavow the nuclear deterrent and seek its removal from their waters. Foreign policy could also be ticklish; the Scots might want their own representation in Brussels and one or two other places. Nevertheless, the confederation would probably have to be the legally recognised body for conducting international affairs. That would certainly be necessary to preserve a British entity with a United Nations Security Council seat. The confederation would therefore be the responsible signatory for defence treaties and trade treaties. But these would be subject to ratification or veto in state parliaments. That would compel member-state interests to be considered at every stage – something notably lacking in Brexit negotiations. If Scotland and Wales had had vetoes, Brexit would not have meant leaving the single market.
Once the scope of the confederation had been agreed it would need its own governing arrangements. A Council of Ministers from constituent governments would be essential, with its own secretariat. The chair would be prime minister of the confederation and would rotate according to a formula that acknowledged the different sizes of member states. A supreme court would be necessary only for adjudicating the foundation agreements of the confederation and any law common to all member states, such as the Human Rights Act. There would have to be a Board of Trade, a defence establishment and perhaps a Social Security Board. These would be responsible directly to the Council of Ministers, each member of which was then responsible to her state parliament, but there could also be a small, elected confederation body for scrutiny purposes.
Scottish representation in the House of Commons and House of Lords (if it survived) would cease, as neither body would have any authority in Scotland. They would become, in effect, the English legislature. The arrangement would resemble, in some respects, early-20th-century 'dominion status', which would have kept Ireland on board if offered any time before 1914. While the dominions adopted their own currency, they were part of the sterling area until the 1960s. They accepted the monarchy, but that could now be optional too since the commonwealth now includes republics. The monarch would reign in England and in the British confederation too, if agreed.
Confederations seldom if ever last. As time went by, competing dissipative and integrating forces would be at work. In all probability the states would either drift apart or coalesce into a federation. The Swiss confederation, for example, became a federal republic in 1999, centralising tendencies having grown since its inception. The beauty of the confederation is that it is consistent with either development.
The task for Labour
The trouble with all this is it will seem impossibly radical to British political parties at present, just when it might satisfy a majority in Scotland. When it is too late and independence has been voted, British politicians will avoid responsibility by claiming a scheme like this would never have satisfied Scottish aspirations anyway. That course can certainly be predicted of the Conservative Party. The mistake over Ireland will be repeated, therefore, unless the Labour Party summons the necessary imagination and daring to make the policy leap required now.
The essential elements of a Labour policy declaration would be:
The right to self-determination of national societies
The evident need for the nations of the British Isles to cooperate and work together in numerous areas
That cooperative arrangements should be worked out on a basis of legal equality and no constituent state or nation should be coerced into an arrangement that does not suit it (which does not preclude of course that it may have to give as well as take in negotiations for mutually beneficial arrangements).
That would lead to a Labour government which would propose a confederation with details to be agreed by consultation.
Gerald Holtham is Hodge Professor of Regional Economy at Cardiff Metropolitan University.