Liberal Democrats are natural pluralists, our core liberal values demand nothing less. We are open, empathetic, curious and inquiring. But we are also social. We believe everyone should be able to fulfil their potential and it is the job of the broader society, and through it the democratic and devolved state, to ensure this happens.
These two values combine to point our party in a clear direction, and that is towards a cross-party dialogue on the Centre left. This is not just a desirable outcome but is increasingly feasible and necessary.
The 2019 general election was a disaster for the country and for progressives, but silver linings have emerged. First, the scale of the regressive alliance victory between the Tories and the Brexit Party crystallizes the political divisions in the country. It also clarifies the electoral landscape, given that of the 90 seats where our party is second, in 80 of them we face Tory opposition.
Because, despite some uplift in the polls, Labour is very unlikely to win outright at the next election. It needs to win 124 seats for a majority of just one and that's before boundary changes that will further help the Tories. If the SNP continue to dominate in Scotland then it's almost impossible to see a route to power for the Centre left without some form of cross-party collaboration.
Until the First Past the Post system can be reformed, Centre left collaboration at election time can take a variety of forms, from the tacit tactical understanding around key seats, which was a significant factor in 1997, to common manifesto commitments, to pre-election agreements on candidates as between Lib Dems, Greens, and Plaid Cymru in 2019. It is premature at this stage to dive into these options which also vary in relevance from place to place.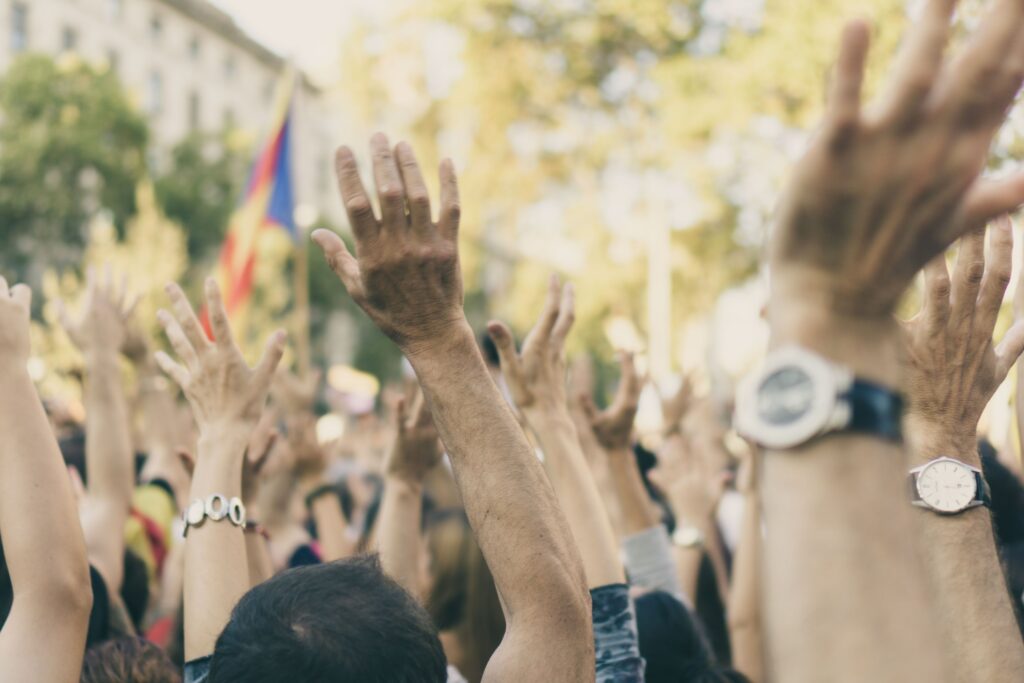 What we need to build now are the values and trust that will be the foundations for cooperation. There is so much in common across the centre left, from our shared determination to act on inequality and climate breakdown, to the renewal of our democracy and the embrace of a progressive internationalism – not least in Europe. One thing any collaboration must deliver is a change in the electoral system to PR. PR is not a panacea, but it starts to unlock a different politics which then enables a better society. 
Here we need to remember that values and ideas matter most, because cooperation cannot look like a coalition of losers or an electoral fix, but the means to a better society and a better politics. 
For all these reasons we are helping form the Compass Liberal Democrats Network. Compass is focused on building cross-party alliances around values, policies, and action, and welcomes progressives from all parties and none.  
Join the Compass Lib Dem Network today
The Compass Liberal Democrats Network will build support in the Party at every level for positive collaboration with other parties; building trust, helping develop shared policy ideas and campaigning together both for future progressive change and to thwart one of the most regressive governments in living memory. 
This informal but purposeful new network will discuss strategies and tactics for collaboration, hold events, publish arguments for alliance-based politics and take action to push support for collaboration in the party and with progressives in other parties. It will be led by Liberal Democrat activists with support from the Compass Office and be open to any member or supporter of the Liberal Democrats.
The following Liberal Democrat members and supporters have backed, in a personal capacity, the establishment of the Compass Liberal Democrat Network:  
Vince Cable, Jane Dodds, Chris Bones, Christopher Bowers, Ian Kearns, David Hall-Matthews, Simon Hebditch, Ben Rich, Neil Sherlock, Duncan Brack, Gail Bones, Duncan Greenland, Neville Farmer, Mathew Hulbert, Jon Alexander, Laura Lomer, Mike Tuffrey, Rev Simon Wilson, Gareth Epps, David Boyle, Julian Ingram, Gavin Grant, Linda Jack, Christine Jardine

Join the Network here: https://actionnetwork.org/forms/join-a-compass-party-group
For further information email: info@compassonline.org.uk