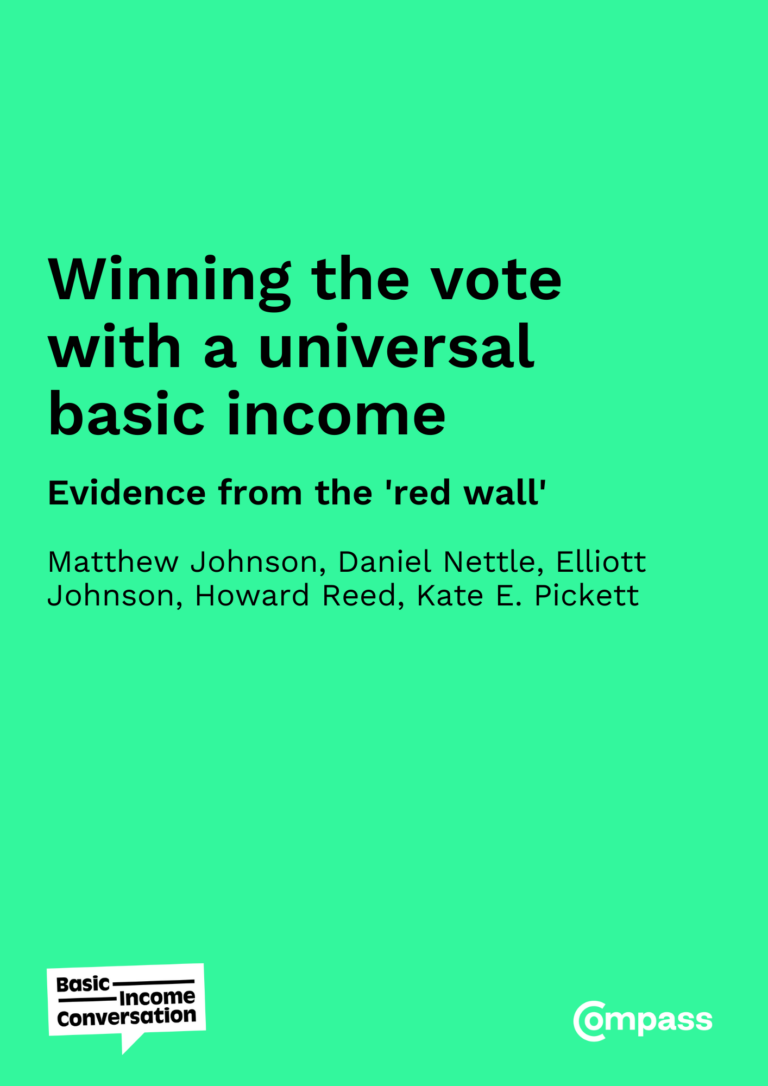 This report, backed by North of Tyne and Greater Manchester mayors and councillors across the North, suggests that a basic income could be the key to Labour's success in regaining its former heartlands at the next election, with three quarters of 'red wall' voters supporting the policy.
The research sought to better understand the reasons behind support for the policy, finding that the health benefits, savings to the NHS and provision of financial security are the most important factors for support of UBI.
Through dialogue with strong opponents to a basic income the research found that even in among strong opponents support increased through six specific framings relating to economic crisis, evidence, relative gains, flourishing, efficiency, and security.
Using these narratives, support for UBI increases even among strong opponents for more than 60% of respondents.
Read the report
Read the report
Enter your email and we'll send this report straight to your inbox!