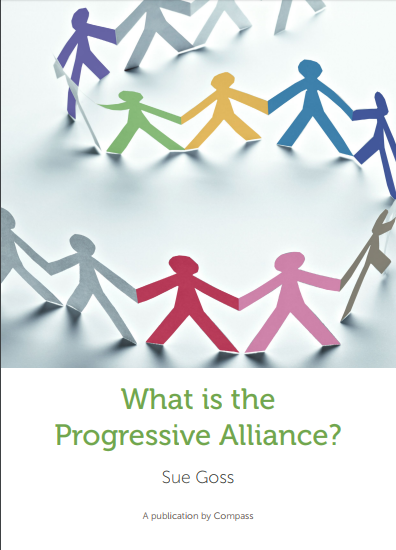 After the vote for Brexit, interest in the idea of a 'Progressive Alliance' accelerated. It became The Progressive Alliance during the Richmond Park by-election almost a year ago when some progressive parties and thousands of progressive voters combined to see the defeat of Zac Goldsmith. Compass wanted to dig deep intellectual, cultural and organisational foundations for this alliance-building approach. But then the Prime Minister called the snap general election. Like everyone else, Compass wasn't ready for the campaign, but decided to seize the moment and do all we could to stop a Tory landslide. We started with nothing, and ran a national campaign that saw dozens of local alliances, a huge mobilisation of people and social media in target seats and millions of people voting tactically. It helped stop the Tories and could have ushered in a progressive government if Labour and the Lib Dems had done more.
But Compass always saw the Progressive Alliance as more than transactional electoral politics. Rather, it was a part of a cultural revolution for our politics, to build the ideas and forces that could set us on the path to a good society.So now we start to dig the foundations again with this publication on What is the Progressive Alliance?
The story of the Progressive Alliance campaign can be found in in Barry Langford's book All Together  Now and there are more publications on the Compass website setting out the case for the Progressive Alliance as it relates to some of the progressive parties.
Read the report
Read the report
Enter your email and we'll send this report straight to your inbox!