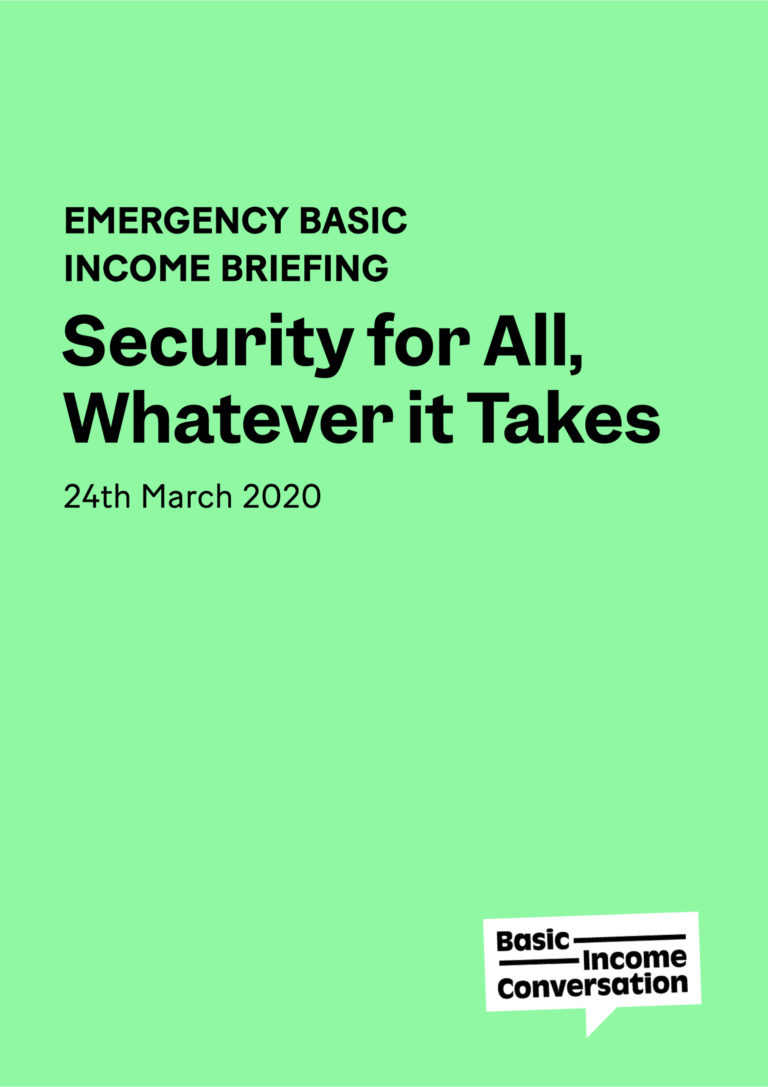 Now more than ever, the case for a basic income for all has never been more pertinent. The COVID-19 crisis has revealed just how fragile and insecure many of our modern lives are and how ill-equipped our current social security system is at responding to this. 
But a basic income can be so much more than just a short-term emergency fix. It's also a permanent solution to many of the challenges we face in the 21st Century. 
To help those who have only just come to the idea for the first time. The Basic Income Conversation has produced a briefing paper looking at the basic income-type proposals in response to the pandemic and what it means for the long-term prospects for a basic income. 
Read the report
Read the report
Enter your email and we'll send this report straight to your inbox!