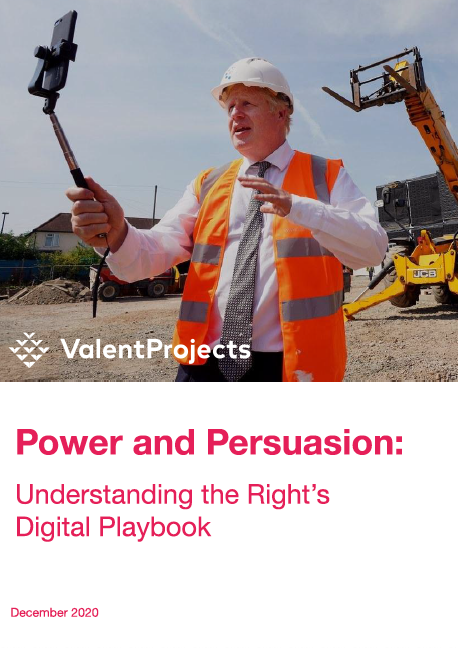 In the immediate aftermath of the 2019 General Election,  Valent Projects were approached by Labour Together to undertake a review of the Conservative Party's digital campaign, to inform their review of the Labour Party's election. The report found clear signs that the Conservatives had seriously upped their game since 2017 – but when official election spending data started to come out, the plot thickened.
It seemed the Conservatives had actually spent significantly less – including £1m less on social media specifically – than they had in 2017, yet achieved far more. Progressives often dismiss learning from the Conservative Party, on the basis that they just have more money. But if the Conservatives were spending smarter, this became something we had to understand.
Valent has joined forces with Labour Together, the Social Liberal Forum, and Compass to produce this report Power and Persuasion: Understanding the Right's Digital Playbook
Read the report
Read the report
Enter your email and we'll send this report straight to your inbox!