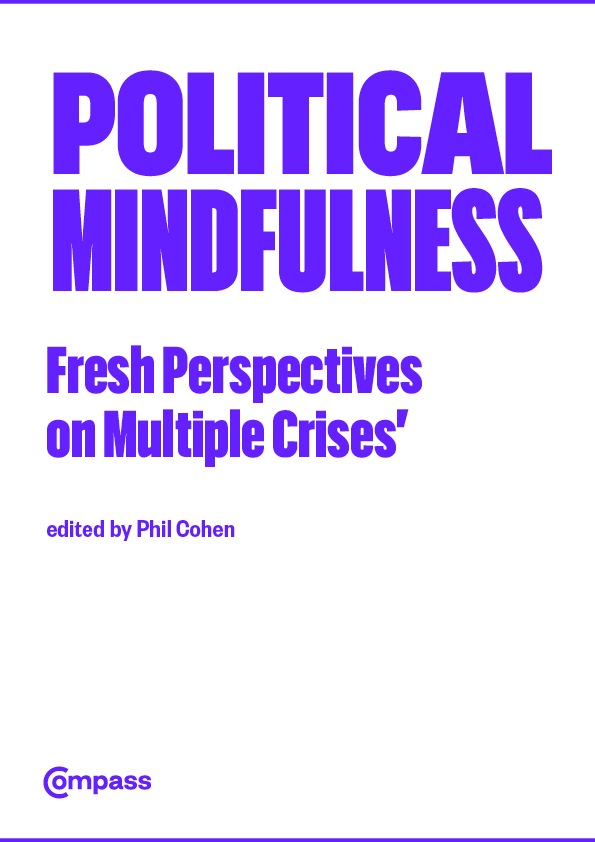 The text assembled here represents a thoughtful attempt to begin to find a way out of the current impasse in which progressive politics finds itself.
The collection explores the connections between the personal and political dimensions of mindfulness and how this might help us build strategies capable of winning the battle for hearts and minds in a post Brexit, post pandemic Britain.
Compass is hugely grateful to Phil Cohen for making this publication possible and would like to thank all the authors for their contributions, wisdom and experience.
Read the report
Read the report
Enter your email and we'll send this report straight to your inbox!