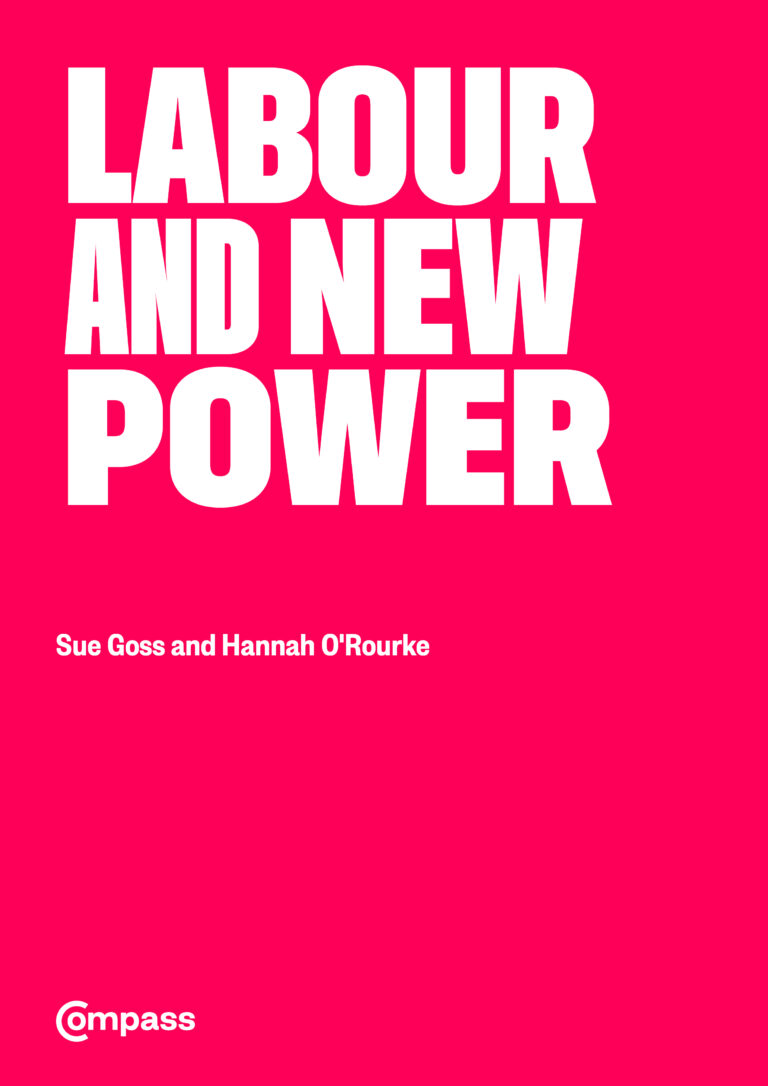 Labour cannot transform society if it does not transform itself.
With different wings of the party at loggerheads, Compass rises above the fray to show how the whole party must combine its 'old-power', top-down traditions with the 'new power' of horizontal, people-driven networks.
Labour rightly wants to be trusted with the job of governing. To get there it needs to demonstrate now what it will be like in government.
It must start by empowering its membership, who are often trapped in bureaucratic, incomprehensible meetings.
Labour & New Power highlights case studies of the remarkable work Labour members are doing – from the community organising of activists in Broxtowe and the Labour Neighbours scheme in rural Devon to skill-sharing groups like Labour Party Graphic Designers.
It recommends a practical programme for action that goes beyond scripted doorstep conversations, which would see the party rebuild trust with communities, create social spaces, foster a 'maker' culture, embrace participatory education, govern itself better and change how it chooses its representatives.
Labour, and our society, need a new operating system fit for the 21st century.
This report comes out of a workshop with activists across different wings of the party.
Read the report
Read the report
Enter your email and we'll send this report straight to your inbox!