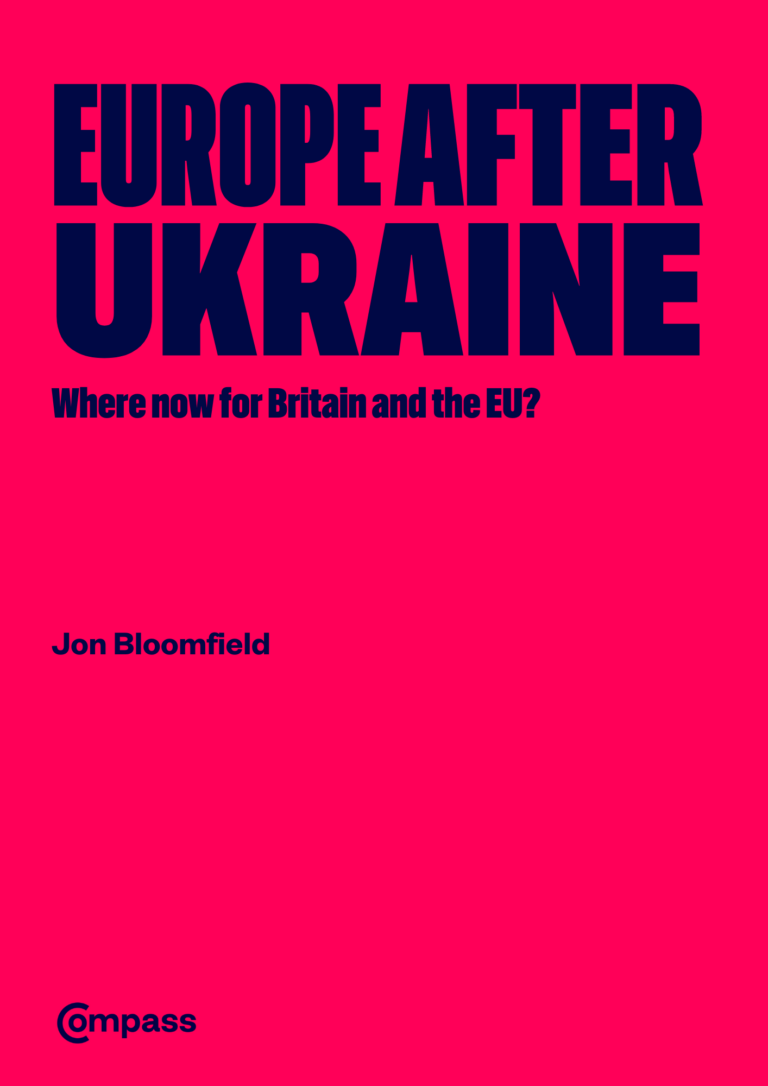 Huge developments shake geo-politics. The computer and technological revolution continues to transform economic capacity; economies weaken and fail to provide basic human needs; the climate crisis threatens the long-term sustainability of the planet and accelerates migration; Covid-19 shows humanity's vulnerability to pandemic disease; and the Russian invasion of Ukraine reminds us of the brutal realities of war.
For pro-Europeans, left-wingers and liberals, these developments demand clear thinking.
Jon Bloomfield's Compass report Europe After Ukraine discusses these huge developments and considers how both the EU and UK should respond. Global challenges are increasingly demanding collective European responses. In the 21st century, the fragmentation of Europe would be a gift to big powers across the globe. For Europe to survive and prosper it needs the capacity to organise and protect its own interests much more effectively than it has done until now. This report outlines some of the big issues the EU needs to confront if it is to meet these challenges.
Bloomfield then asks what this changing geo-political reality means for post-Brexit Britain. The 'magical thinking' by the UK government of the last seven years now lies increasingly exposed. For the UK to flourish, its parties, businesses, institutions, media and citizens need to rethink how the country rebuilds relations with its closest neighbours. The report suggests a number of practical ways in which this can be done.
---
Media:
Read the report
Read the report
Enter your email and we'll send this report straight to your inbox!