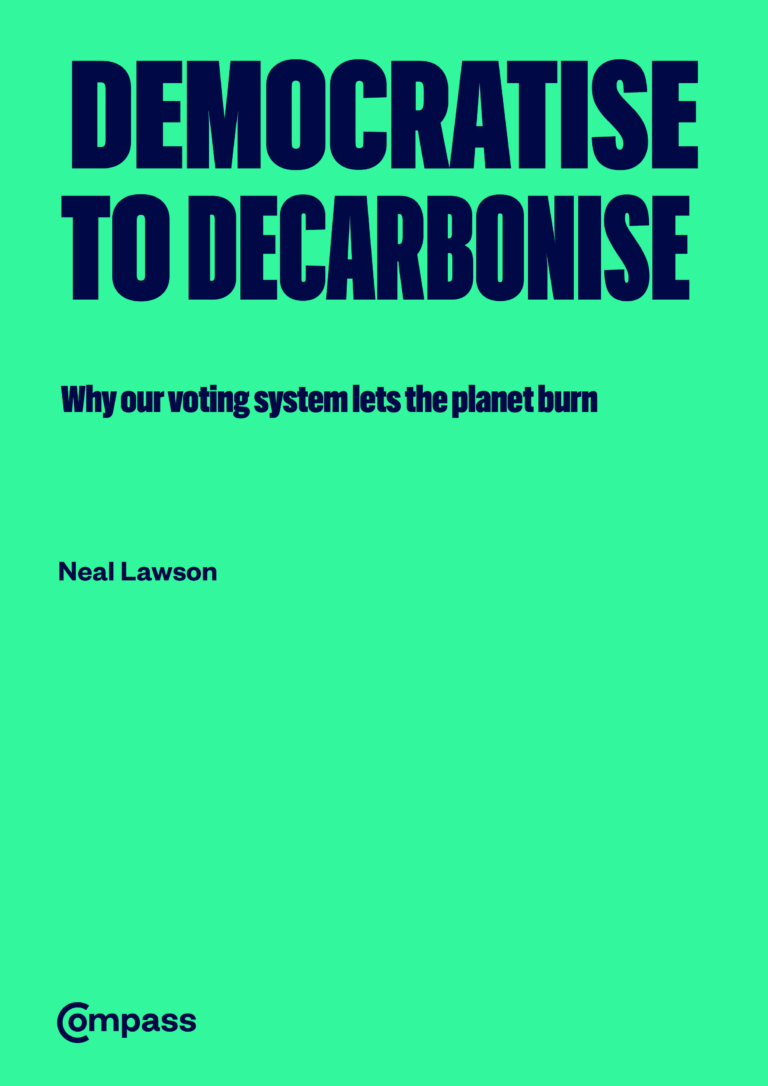 Compass has just launched this report, joined by a number of organisations and leaders in the fight against climate change in calling for a change to our voting system for the sake of climate. They include: 
Friends of the Earth

Green New Deal Rising

Greenpeace

Rapid Transition Alliance
When the planet burns it is clear that democracy is not working. The scale of the climate crises we now face is a consequence of a broken political system – and just changing the Ministers controlling the House of Commons will not fix that.
We need to change our political system – in particular our voting system. Sign our petition now. 
---
Rebecca Newsom, Head of Politics at Greenpeace UK, said:
"Proportional representation is not only fairer, but it would supercharge people power in the UK: ensuring that every single voice is heard and the issues they care about represented in Parliament. So Greenpeace is proud to support Compass's call for a just democratic system to help deliver climate justice and empower all of those demanding urgent action to tackle the climate crisis."
Hannah Martin, co-director of Green New Deal Rising, said: 
"The climate crisis will affect all of us – no matter who we vote for. That's why we need a political system grounded in consensus-building and cross-party cooperation capable of facing up to the challenges of climate change and delivering a Green New Deal."
---
Media Coverage:
Read the report
Read the report
Enter your email and we'll send this report straight to your inbox!