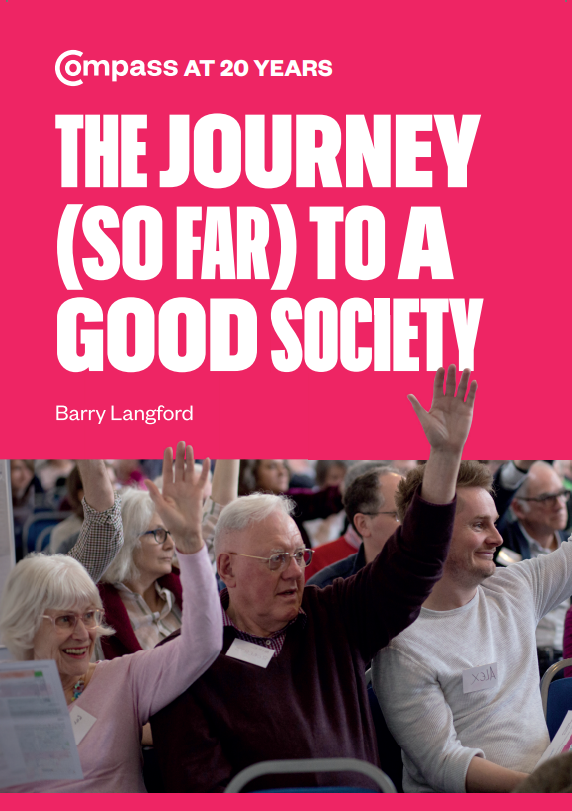 This is a short account of 20 years of thinking and action by Compass. It has been written for Compass members and stakeholders so they can better understand the history of the organisation as the next phase in the life of this odd organisation is planned.
Barry Langford is an academic and writer who has worked with Compass for several years, notably on the Progressive Alliance campaign for the 2017 General Election. His account of that campaign and contemporary pluralist politics, All Together Now: The Progressive Alliance and the 2017 General Election, is published by Biteback.
Read the report
Read the report
Enter your email and we'll send this report straight to your inbox!