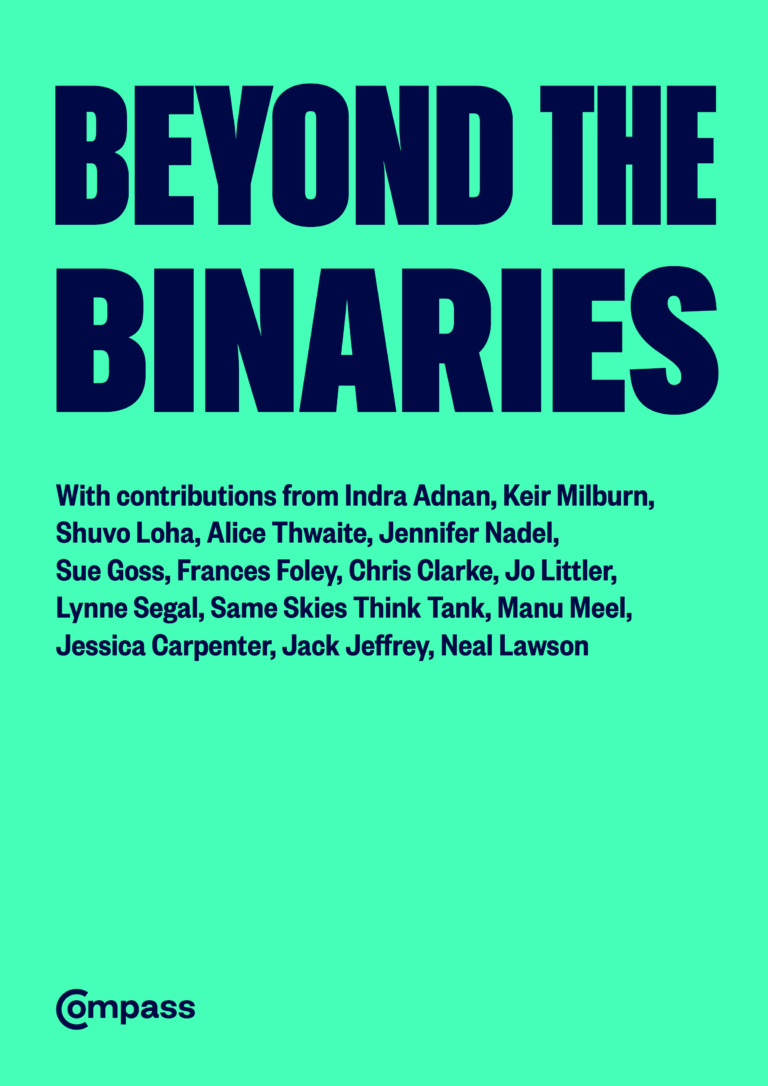 This new collection from Compass puts the key divisions facing British progressive politics under the microscope: north and south, young and old, anti-racism and multiculturalism, and Blairites and Corbynites.
It outlines strategies for negotiating political binaries – from compassion, self-challenge and mutual recognition to the role of young people – and sets out the practical basis for a politics that moves beyond these binaries: a post-pandemic reorientation around care, an embrace of citizens' assemblies and a shift from top-down governance to bottom-up, community-driven initiatives.
The Right thrives on polarisation. Progressives have to build bridges and take politics to a new level of healing and empathy – even when that gets uncomfortable.
Compass Director Neal Lawson said: 'Leave or Remain, town or city, young or old: we need to leave behind either/or and instead practise the politics of both/and. Only by combining what look like irreconcilable opposites in new and creative ways will we be able to meet the incredible opportunities and challenges of the 21st century.'
---
For any media enquiries, please contact Gabriel Everington.
Read the report
Read the report
Enter your email and we'll send this report straight to your inbox!