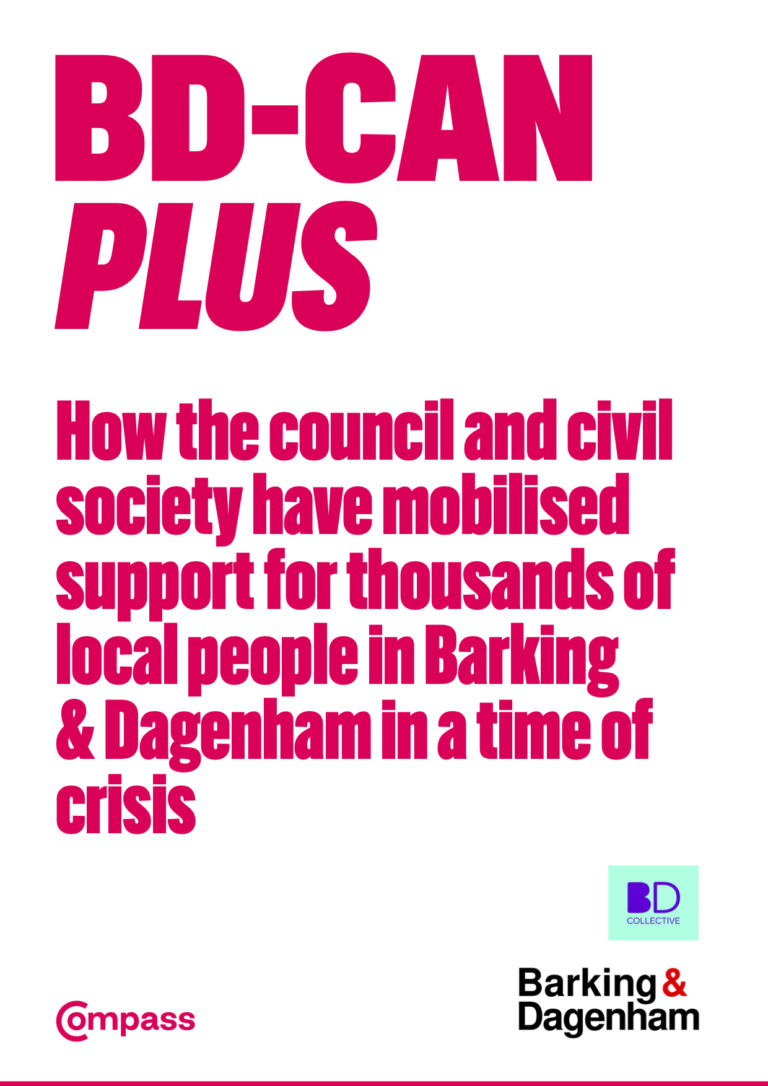 Responses by local government to the coronavirus crisis have varied significantly from place to place. Some councils have stepped back and others, like Barking and Dagenham, have stepped up.
In this paper, Barking and Dagenham council outline how they've been been able to rapidly respond to those in need by mobilising networks of support across the borough and connecting the best of local public services with civil society. At the core of this, is BD-CAN a partnership between the social sector and the council to coordinate practical assistance for residents. 
All of this, significantly, was made possible by the councils investment in relationships with the voluntary, community and faith sectors prior to the pandemic which have been developed over the past several years.
Read the report
Read the report
Enter your email and we'll send this report straight to your inbox!