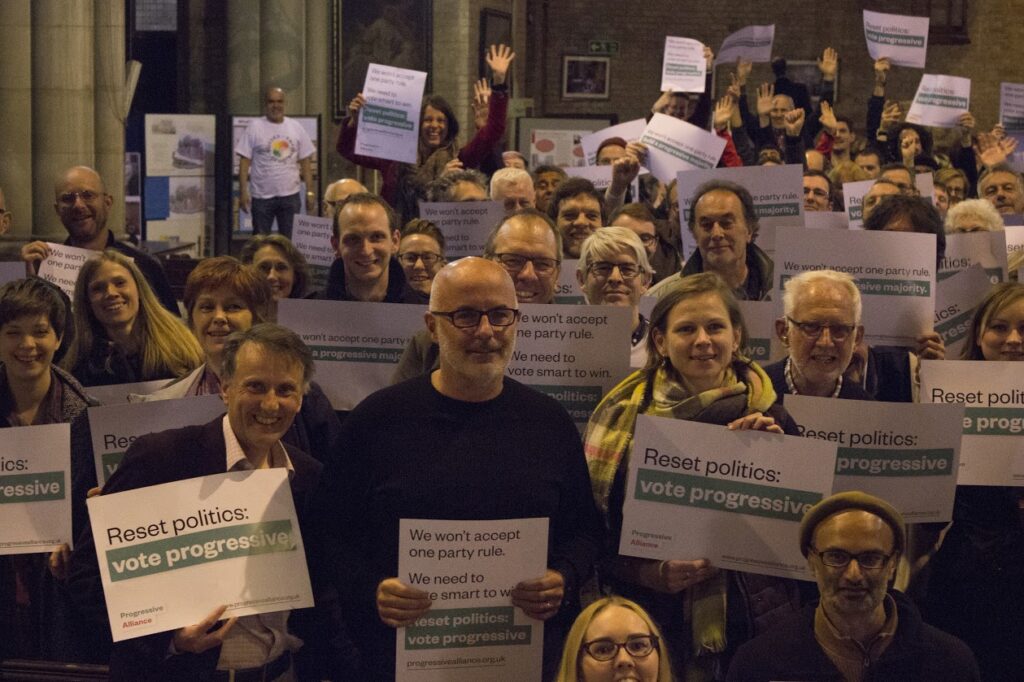 In recent days we have seen a bold, innovative argument for a progressive alliance from Caroline Lucas, Layla Moran and Clive Lewis, as well as considered criticism calling for Labour to forgo such an alliance.
It is hugely encouraging that this time the debate over a progressive alliance is happening now and not a few months before the general election.
But this is not just debate – out there in the real world parties and voters are doing progressive-alliance-style politics, doing deals about where to campaign and whether to stand. And councils are doing progressive-alliance-style deals in Cambridgeshire, Oxfordshire, Sheffield, Burnley and Milton Keynes, to name a few. In Bristol, the Greens won half the council seats – this collaborative politics is here to stay.
Compass is working with progressive MPs like Clive, Layla and Caroline, and our members across the UK, to build this new kind of politics.
It can be messy and tricky, but the idea of one big tent is over – the future is a progressive campsite, and we have to deal with it.
Critics of the progressive alliance assume it would be all about standing aside and doing a policy deal – there could be elements of both, but it is likely to be more nuanced. Compass believes that what is needed is less a Death Star and more a Rebel Alliance.
A detailed policy agreement is unlikely and probably unnecessary – though all progressive parties backing proportional representation would help a lot. Labour is on its way, with over 200 constituency Labour Parties (CLPs) throwing their weight behind PR. Compass is proud to support this work as a founding member of Labour for a New Democracy.
Every Labour member supporting PR knows it leads to cross-party collaboration. We need a broad agreement on the kind of future we want: on democracy, the environment, inequality and care.
Like 1997, we need to create an anti-Tory, time-for-change mood. That requires trust and relationships. It is a slow build, not a fix.
How this manifests itself is to be worked through. Stand-asides can work in some places, but not all – Labour won Canterbury in 2019 because of a Lib Dem candidate soaking up soft-Tory votes. The biggest thing won't be stand-asides but tactical campaigning and voting, because those are easiest to do.
I agree with critics of the progressive alliance that we don't own the voters – but it is a political job to build an anti-Tory majority. And every poll shows it is at least possible.
A progressive alliance happens if Labour is in the sweet spot where it can't win on its own but looks like it can lead a new government. It is pretty near that spot now. Of course it has to get its house in order – a progressive alliance isn't a shortcut past that hard work. But the system and the voters are now too fragmented to reenact 1997.
Winning 125 seats for a majority of one is beyond Labour's reach. A progressive alliance of the looser type I outline will be tricky to pull off but I am not sure what the other option is, other than to keep losing.
We will see what happens in the two upcoming by-elections where no cooperation is in place.
Neal Lawson is Director of Compass.
Find out more about Compass' work to unlock the Progressive Majority.