Join us at the Roundhouse in Camden on Wednesday 19 August for an evening of utopian propositions, ideas and performances programmed by Compass in partnership with Penny Woolcock and the Roundhouse, featuring a provocative line-up of artists and speakers.
Tickets and more about the installation – click here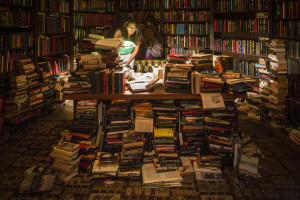 Utopia – photo by David Leveene
Marina Prentoulis  (Syriza London) – Marina is a senior academic in media and politics and the inspiring voice of Syriza London.

Sirio Canos Donnay (Podemos London) – Sirio is a member of the London circle for Spain's ground-breaking Podemos Party and she believes that the economy should be run in service of the people. "Democracy is not just something we talk about, it's something we do at every level"

Owen Jones – Author, columnist and commentator, voice of the Labour left.

Anthony Anaxagorou– Acclaimed poet, prose writer, performer, educator and founder of Out-Spoken. He'll be performing with pianist and composer Karim Kamar.

Amina Gichinga (Take Back the City) – organiser, the growing movement is for everyone who sees London as a home and not an investment opportunity.
Adam Elliott-Cooper – Fearless campaigner and researcher on policing and institutional racism.
Sian Berry – Camden Cllr and environmental activist hoping to again become the Green Party's candidate for Mayor London.
GREEdS (Generating Rhymes to Engage the Enlightened Soul) – A performer, a poet, an entertainer with a love for music. Poetry provides him with a therapeutic space that has no boundaries where he can create his own pace, and tell his story his way.
The London LatinXS – Performers and community group that works with newly arrived young LAs (aged 14-18) developing critical thinking through arts and educational activities.
Penny Wangari-Jones – Campaigner tackling racial inequality and social injustice through empowering individuals and communities with knowledge and information so as to stand up for themselves and have a bigger voice/impact.
Sarah Day – Sisters Uncut activist, also involved in Focus E15 Mothers and UK Uncut, PhD student researching Domestic Violence and occasional writer for The Observer.
The evening will be hosted by performer and poet Michelle Madsen and poet Angry Sam – the perfect duo combine warmth, wit and caustic humour.

Utopia and Penny Woolcock: 
While reality can sometimes be grim there is something beautiful, genuinely human and real on the other side. This night will demonstrate that we can change the system, our culture, society and world through stories told by people who are actively creating, shaping and imagining a different reality. A utopia – or simply a more human, caring, just and sustainable world.
It's not often that a major cultural institution hosts an installation that is so courageous, open, honest, at times painful – and utterly engrossing. An immersive experience that tells the stories of voices rarely heard in the mainstream. Of sex workers, young men and women involved in the London riots, migrants and young people. Stories of people living in a world dominated by consumerism, materialism, isolation and exclusion – stories of people most often portrayed as victims but whose voices are rarely listened to. It's a mind-blowing experience that plays on all the senses, and by no means a passive one. Every bit of it actively draws you in – it moves you and shocks you.
Our night of utopian politics and creating a vision for a utopian London is made possible with the generous support of Trust for London