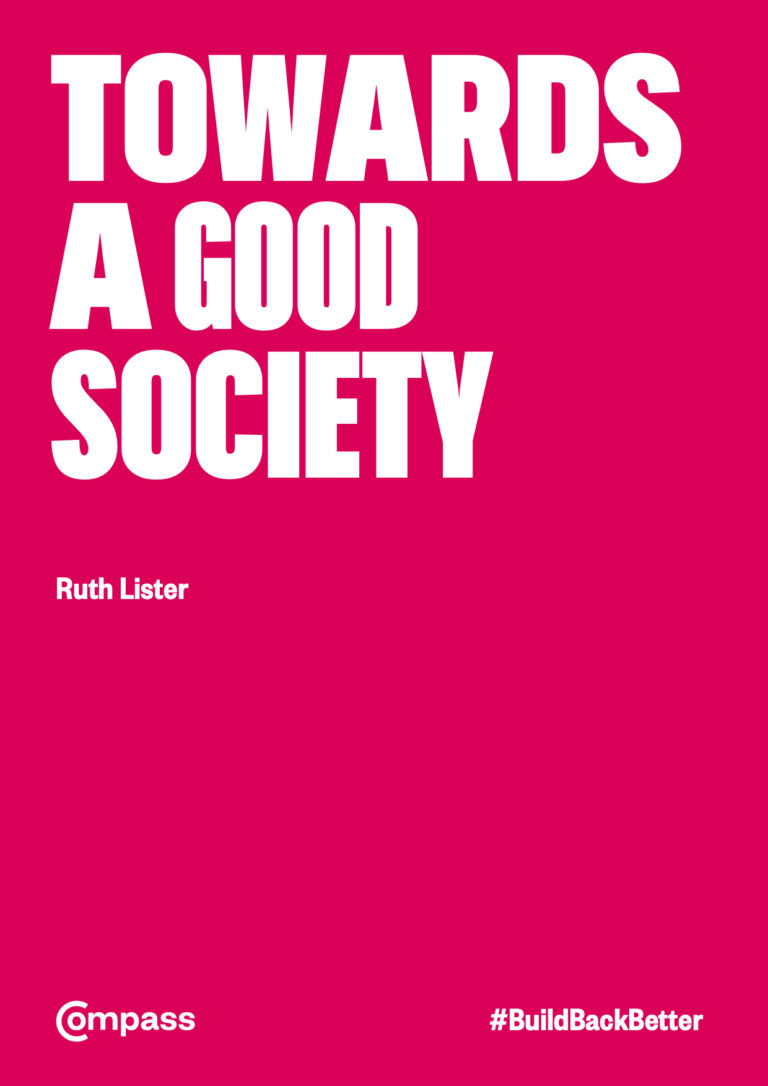 For Compass, the debate around the good society has always been hugely important, and now, perhaps more than ever, this conversation must continue helping us imagine what could be different in the future. 
In this paper, Labour peer and Emeritus Professor of Social Policy at Loughborough University, Ruth Lister, outlines what she thinks constitute the main building blocks of a good society.
We hope that the paper will be the basis for more discussion. Please let us know what you think by contacting us at info@compassonline.org.uk.
Read the report
Read the report
Enter your email and we'll send this report straight to your inbox!