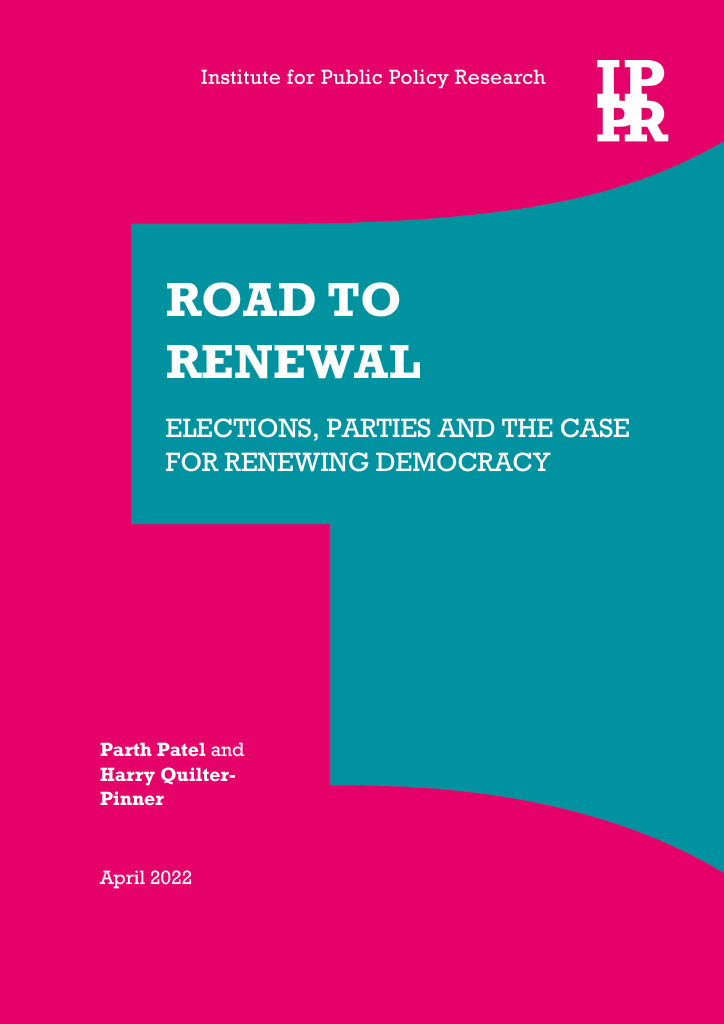 This paper from IPPR, the Electoral Reform Society, Unlock Democracy and Compass characterises 'silent' and 'noisy' protests against democratic politics that have grown across advanced democracies since the 1980s.
Parth Patel and Harry Quilter-Pinner describe economic, sociocultural and political shifts that have led to these protests and show that mainstream parties, in the UK and elsewhere, are failing to respond adequately.
The paper argues democratic reforms to enhance the influence of ordinary and underpowered citizens over public policy are a necessary component of any strategy to recapture lost electorates and reinforce the foundations of democracy.
---
For media enquiries, please contact Gabriel Everington: gabriel@compassonline.org.uk.
Read the report
Read the report
Enter your email and we'll send this report straight to your inbox!