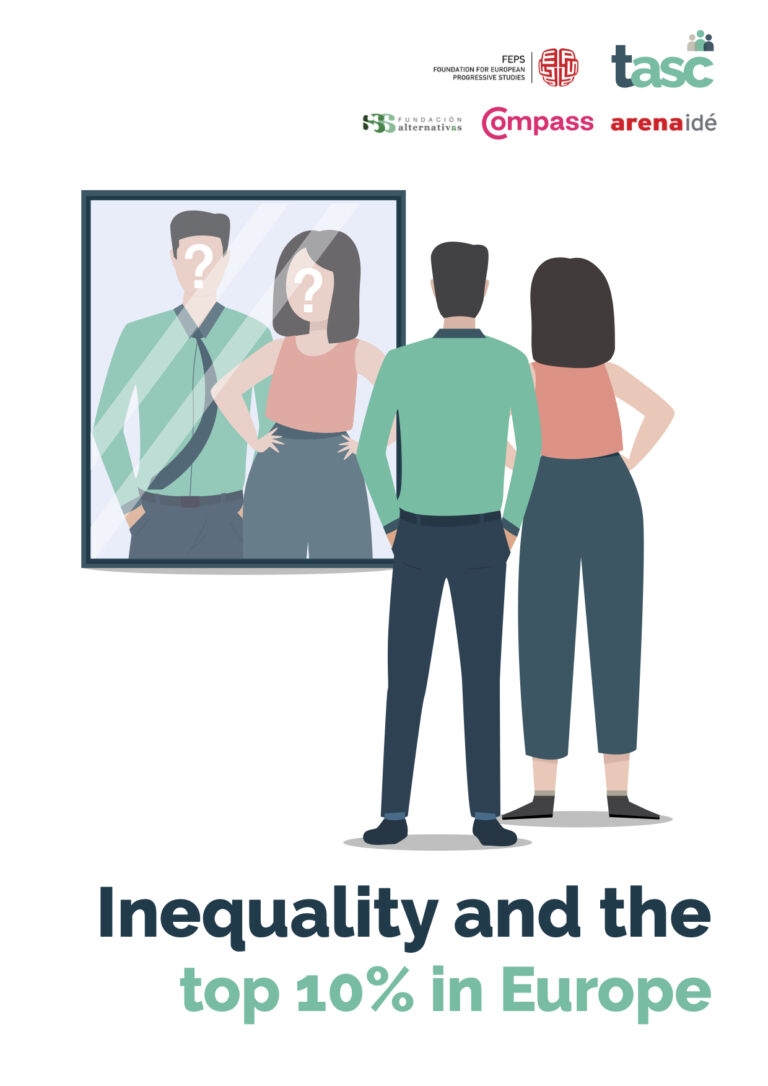 Most inequality studies concentrate on contrasting the top 1% with the other 99%. However, given the high participation in conventional politics and the strong political influence of the top 10%, it is vital to understand their economic position, perceptions and values.
Inequality and the top 10% in Europe is a two-year pioneering study conducted in four European countries which examines the financial position and attitudes towards inequality amongst the top 10% of income earners.
The study was conducted in the UK, Spain, Sweden and Ireland by the Foundation for Progressive Studies (FEPS) in collaboration with the Think Tank for Action on Social Change (TASC – Ireland), Compass (UK), Fundación Alternativas (Spain) and Arena Idé (Sweden).
Read the report
Read the report
Enter your email and we'll send this report straight to your inbox!