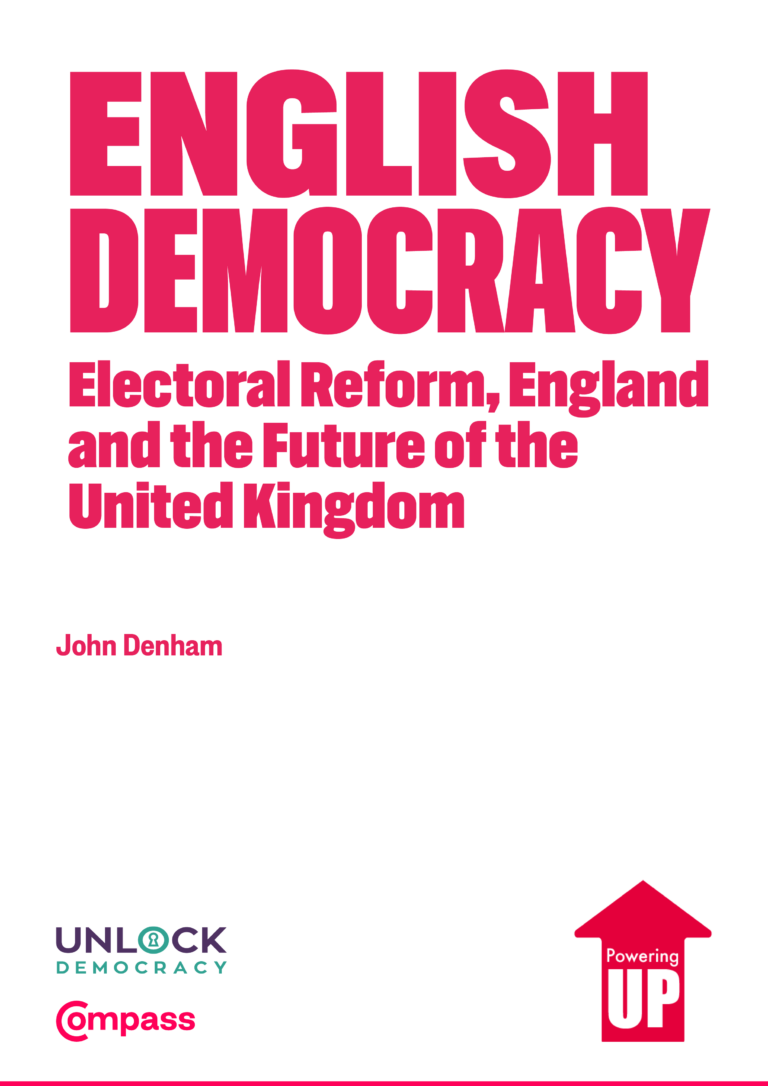 Ahead of Gordon Brown's constitutional commission, former cabinet minister Professor John Denham argues that Labour must commit to proportional representation and English votes for English laws if it is to break Conservative hegemony in England and save the union.
Denham examines how first past the post exaggerates political differences between nations, in particular making England appear much more Conservative and Scotland much more SNP than their real electorates. In doing so, it is a threat to the union itself.
Electoral reform is thus the key to a Westminster that better reflects politics across the UK, and also unlocks democracy for England at both national and local level.
From PR to English votes for English laws, English Democracy: Electoral Reform, England and the Future of the United Kingdom reveals how progressives can reverse two decades of decline in England and ensure a union fit for the 21st century.
Read the report
Read the report
Enter your email and we'll send this report straight to your inbox!