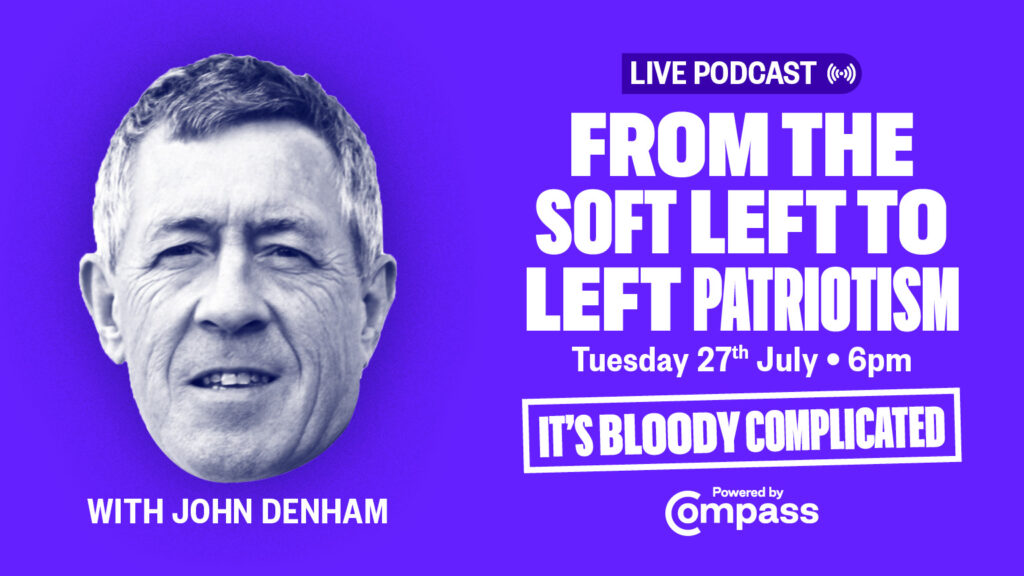 On Tuesday 27th July, John Denham joins It's Bloody Complicated to talk nation, identity and patriotism.
The England men's football team's progress at this summer's European Championships brought ongoing questions over national identity and so-called 'culture wars' into even sharper focus – questions that the progressive left often finds difficult to tackle.
Is there such a thing as 'progressive patriotism'? And against the backdrop of Brexit and a potential second Scottish independence referendum, is it finally time for progressives to talk about England?
John Denham is Professor and Director of the Centre for English Identity and Politics at the University of Southampton, and a director of the Southern Policy Centre. He was the Labour MP for Southampton Itchen, and served as a minister for ten years in the 1997–2010 Labour government.
This event has now passed. Listen back to the podcast below
If you're not a member of Compass, join today to take part in bi-monthly members' calls like this one