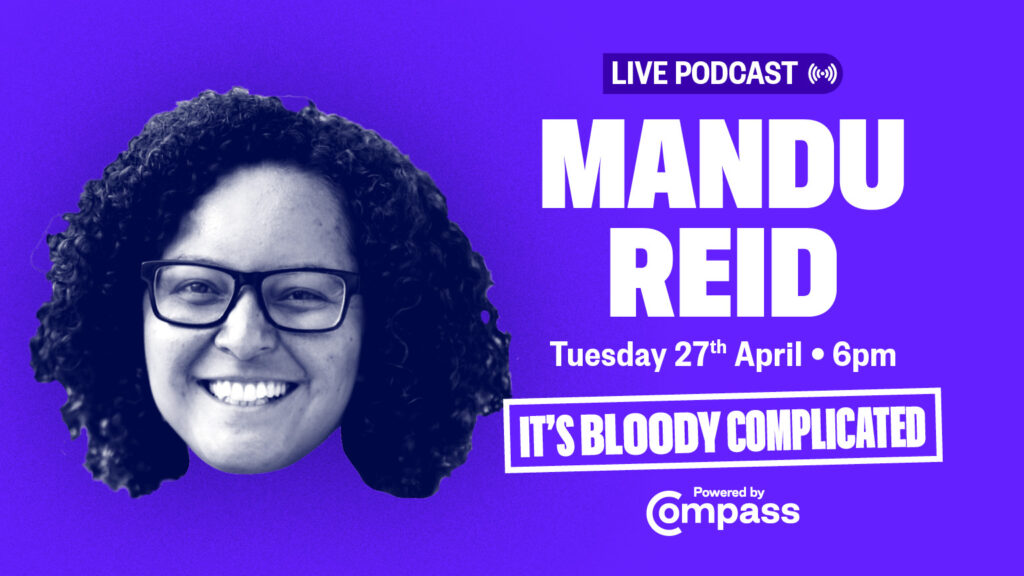 Mandu Reid joins the live recording of It's Bloody Complicated at 6pm on Tuesday 27th April.
Mandu is Leader of the Women's Equality Party, the party's candidate for Mayor of London, and the first black leader of a national British political party.
A powerful voice on violence against women, childcare and the need for a care-led recovery, we're looking forward to hearing from Mandu at a critical juncture for the women's equality movement and progressive politics.
---
Compass members can register for details on how to join the call:
If you're not a member of Compass, join today to take part in this event and all other bi-weekly member's calls: