This event has now passed, but the audio recording is available to listen back at https://youtu.be/HNb4U_214g4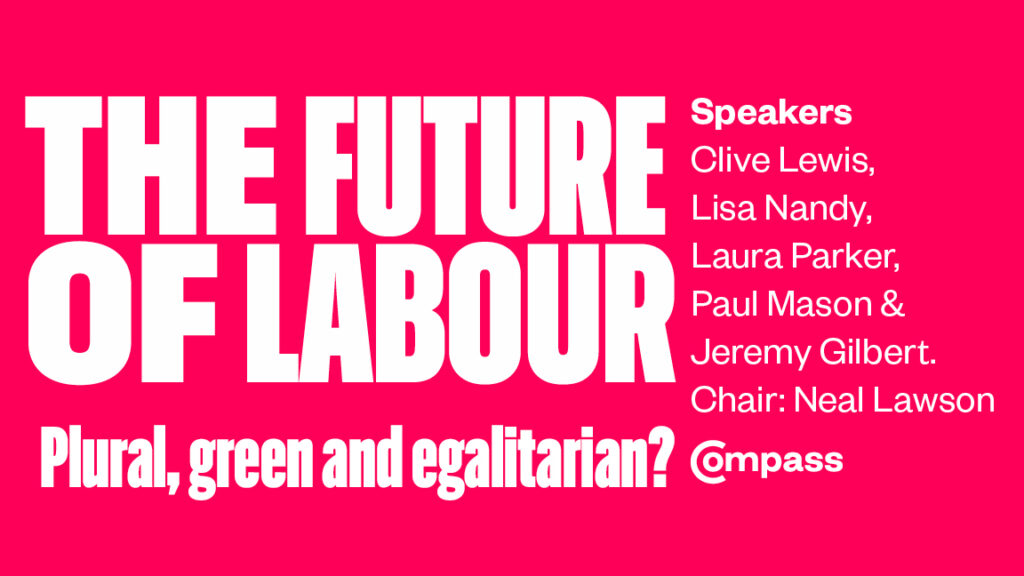 ---
On Monday 21st September, 5.00-6.30pm, Compass will be hosting a panel discussion on the future of the Labour Party.
How can Labour be electable and radical? How can the party of production become the party for the planet? And how does Labour learn to work with others? Come and hear some of the sharpest thinkers on the left.
Speakers: Paul Mason (writer and author of Clear Bright Future: A Radical Defence of the Human Being), Lisa Nandy (Shadow Secretary of State for Foreign, Commonwealth and Development Affairs), Clive Lewis (Labour MP for Norwich South), Jeremy Gilbert (professor of cultural and political theory at the University of East London) and Laura Parker (former Momentum national co-ordinator). The meeting will be chaired by Neal Lawson.
The event is open to all and free to attend. Register here.