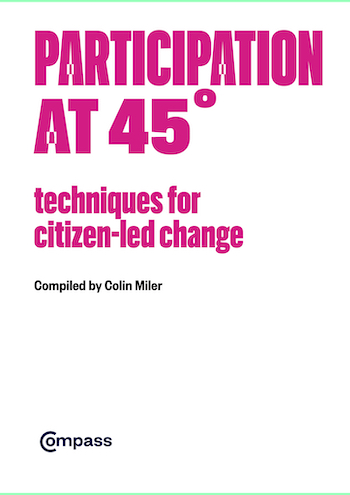 Our democratic and political system is in crisis. Too many people and communities feel that they have little power over decisions that affect them.
There needs to be more ways in which people's voices can be heard and have influence not only via occasional elections but in relation to the cascade of continuous decision-making that takes place in society, whether at local, regional, national or international level.
In this important and prescient new pamphlet, the Compass Group on Participatory Techniques outlines and develops the kinds of democratic practises and tools that enable citizens to flourish and improve their ability to influence events and take control over their shared condition.
Compass is hugely grateful to the Participatory Techniques Group and would like to thank all the authors for their contributions, wisdom and experience.
Read the report
Read the report
Enter your email and we'll send this report straight to your inbox!