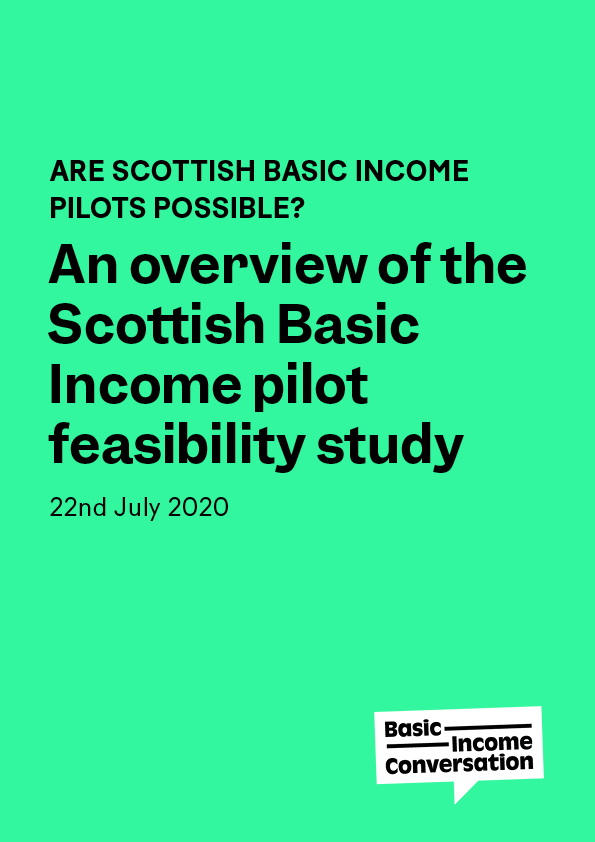 Last month a groundbreaking report that explores implementing a basic income pilot in Scotland was published. This was the output of a 2 year project funded by the Scottish Government, and led by four local authorities Glasgow, Edinburgh, North Ayrshire and Fife.
The study is the most detailed research on piloting a UK basic income that has ever been done and recommends pilots as the next step, but also shows that there are political barriers that need to be overcome before this next step can be taken.
In this briefing paper, Cleo Goodman, Co-Founder of Basic Income Conversation looks at some of the key findings of the report and implications for the wider basic income movement in the UK.
Read the report
Read the report
Enter your email and we'll send this report straight to your inbox!