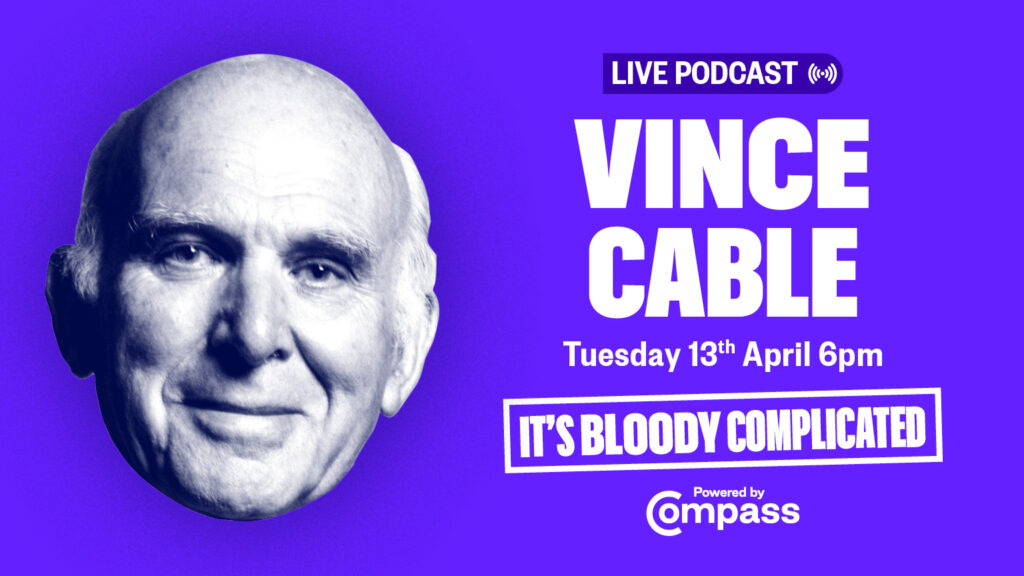 We're pleased to welcome former leader of the Liberal Democrats Sir Vince Cable onto the next live recording of It's Bloody Complicated, at 6pm on Tuesday 13th April.
In uncertain times for progressives of all stripes, not least the Lib Dems, we're looking forward to hearing his unique perspective.
Vince Cable was MP for Twickenham from 1997 to 2015 and from 2017 to 2019. He served in the Conservative–Liberal Democrat coalition government as Shadow Secretary of State for Business, Innovation and Skills from 2010 to 2015, and as deputy leader of the Lib Dems from 2006 to 2010.
Join us to put your questions to Vince Cable live.
Compass members can register here for details on how to join the call:
If you're not a member of Compass, join today to take part in this event and all other bi-weekly members' calls: