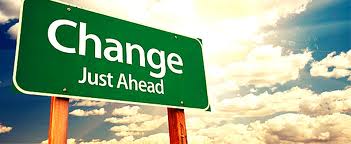 What do we need to understand to move forwards in British (and global) politics? What's the simple message we need to get across?
I would suggest that this message is that our current economic system is broken; it has hit the buffers economically and has hit the buffers environmentally. It has to radically change.
This is a global phenomenon, but it's particularly acute in the UK where we've been playing out some of the worst excesses of Anglo-Saxon capitalism. We have an economy that can no longer even guarantee the very basics of human existence – food in our bellies, a secure roof over our head, useful things to do; what else is an economy for? The people should not serve the economy, the economy should serve the people.

The explosion of UK food banks accompanying widespread food poverty (more than 500,000 people now using them accordingly – a very conservative estimate from Oxfam) is only one aspect of a bigger problem. Without food sovereignty, without developing the ability to grow much of our own food and with our fragile, expensive supermarket distribution system producing the fastest rate of food inflation in Europe, we are going to see more and more people going to bed hungry. This in the world's sixth-richest country. The situation in the US (the exemplar model of capitalism that we've been worshipping) of course has it even worse.
As for a roof over our heads – well, many people lack that basic security, while a million homes sit empty across the country. Beyond that, we have millions in fuel poverty, with a government not currently spending a penny of its own money on home insulation schemes, which could create jobs, keep homes warm and cut carbon emissions.
And then moving on to jobs – or at least useful occupations. One of David Cameron's chief European objectives appears to be getting rid of the working time directive, so we can all have the right to be tested by a junior doctor doing their 100thhour of work this week. He seems extraordinarily relaxed, however, about the nearly 1million young people who are unemployed, and another million of their elders in the same boat – content to blame those individuals, to harry them into unpaid slave labour such as stacking shelves in Poundland and to force them to eke out an existence on £71 a week, always "available for work" that under the current system is unlikely to arrive.
But those are only the signs of the fundamental crisis of the current system – a machine broken beyond repair.
Environmentally, the crisis is very obvious. Global warming is the issue that is most talked about, but it's only one of many issues when the human race is living as though we have two Planet Earths, using the resources of both, when of course we only have this one and no alternatives if we trash this one. Soil degradation, destruction of fresh water and pollution of the oceans… The list of problems at crisis point goes on and on.
But what is also clear is that economically we've hit the buffers. The massive rise in inequality in the past four decades after the Great Levelling up to the Seventies, the explosion and taking to its logical endpoint of shareholder value capitalism and the fact that now Chinese workers are starting to demand decent pay and conditions that means there's no large, fresh, controlled global workforce to exploit …. It's clear that this isn't a system that can be fixed.Tinkering at the margins isn't an option. 
Change and uncertainty are tough to contemplate. But they are coming, whether we are ready or not.
What we need to explain is that change can meet our needs in a way that our current system isn't – we need to bring manufacturing and food production back to Britain, restructure away from globalisation towards strong local economies built around small businesses and cooperatives, make companies pay their taxes so the government can provide the roads, schools, hospitals, security and other services essential for those businesses to continue to operate. This change must also deal with inequality – making the minimum wage a living wage and the introduction of a 10:1 (or lower) ratio of top to lowest pay, ensuring everyone has enough for a decent life.
This is a society that in some ways looks much like today's – keeping particularly the key technologies such as Internet connection, the positive medical advances and the spread of higher education.
But in other ways it looks very different – there's no landfill sites, a lot less physical "stuff" like short-term fashion and consumer tat, a lot less commuting and long-distance travel, and far fewer paid working hours with no involuntary unemployment (NEF points a very attractive picture of the 21-hour working week as standard).
It is a better life, a more prosperous life, in the kind of form presented by Tim Jackson's excellent Prosperity Without Growth. That's what we have to work towards – and it means huge changes in our politics, our economics and our society, changes from which everyone can benefit.