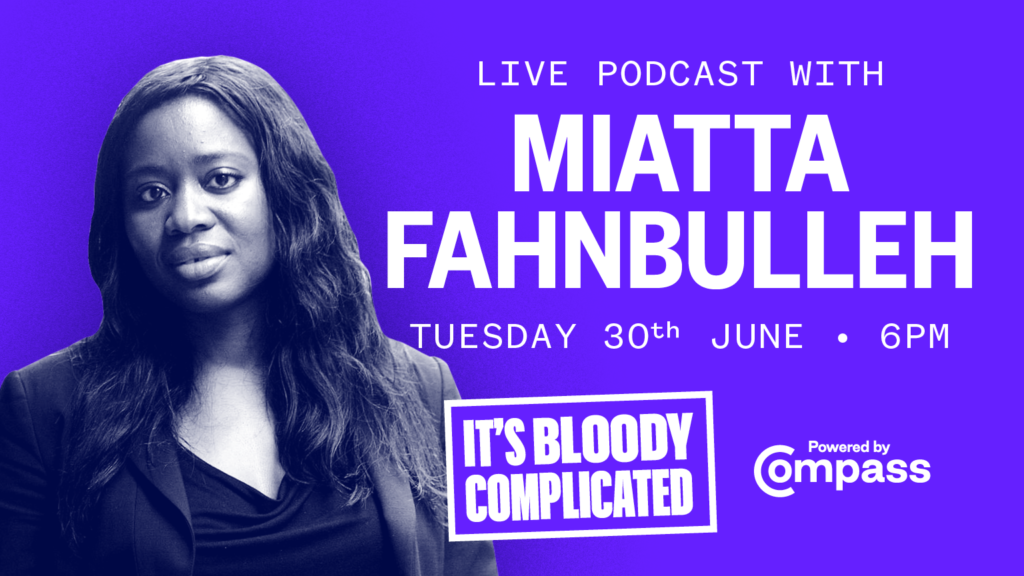 As we emerge from the crisis, now is the time to Build Back Better.  To do so, we must heed the lessons it has taught.
Join us for a special #BuildBackBetter edition of the Compass podcast with the brilliant Miatta Fahnbulleh, Chief Executive of the New Economics Foundation.
We'll be talking about what it really means to Build Back Better, why it's important, and how.  Finding the answers to these essential questions is a challenge for all of us, but we're incredibly lucky to have Miatta's wisdom and expertise on hand to kick off this essential conversation.  So tune in on Tuesday 30th June as we delve into the debate that's sure to dominate our politics for years to come.
---
This event has passed. Listen back to the conversation on the podcast player below.
Listen to past episodes of the Compass podcast #ItsBloodyComplicated here.