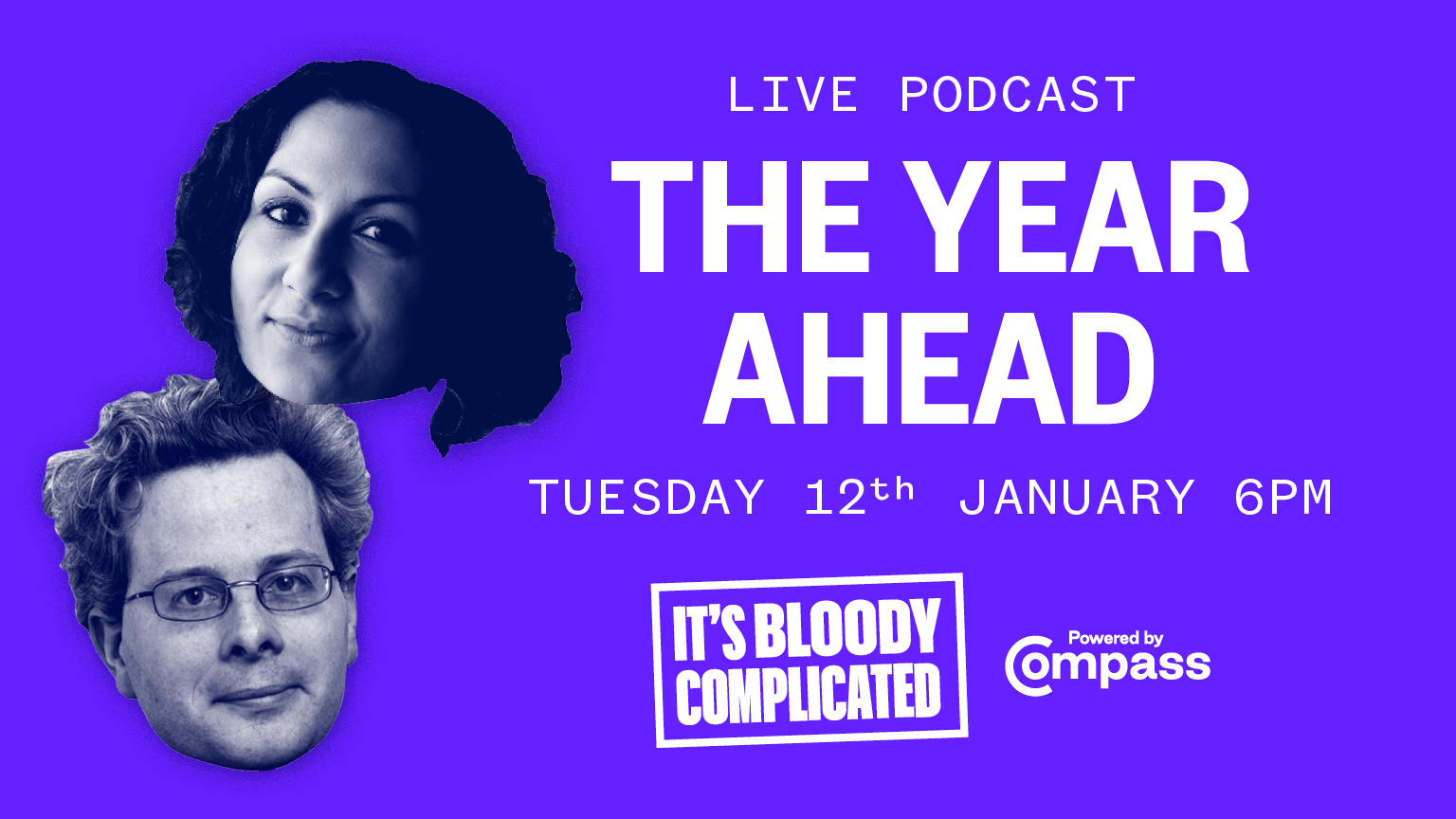 2021 has arrived, and It's Bloody Complicated returns in its regular slot of the second and fourth Tuesdays of the month.
So, we're diving straight into 2021 with a conversation about what the next year might hold for us and what it all means for progressive politics.
Our guests, Tom Clark (Editor of Prospect Magazine) and Yasmin Khan (human rights campaigner), will be on hand to help us chart a course through what is likely to be an extraordinarily challenging year for us all.
We'll cover the pandemic, the economic, the Tories, Labour, Scotland, Biden, and more. As ever, we'll be taking questions live on the call from Compass members.
---
Compass members can register here for details on how to join the call.
If you're not a member of Compass, join today to take part in this event all all other bi-weekly member's calls.