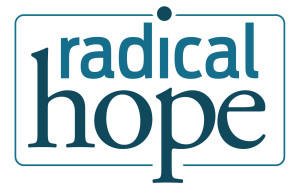 SOLD OUT!
Saturday May 16th – London
Now more than ever we need to come together to reflect, to understand and to connect – as individuals and as a progressive movement. This is a time for deep thinking and bringing radical hope to life by figuring out our next steps collectively.
When:
Saturday, May 16
th
 2015 @ 1:00pm – 5pm (Doors open at 12:30 and you can stay after 5 for a chat, a drink and just to relax) 
Where: E1 Studio Spaces, Unit 2, 110 Pennington St. London E1W 2BB
The day
This event will be led by you.
A big part of the day will be 'open space' groups where you decide what you want to discuss so that you can get together with others who want to develop similar ideas and actions.
You can suggest themes and ideas for the
open space
here
– it'll shape the day!  
As the old politics begins to crumble the possibility for a radical politics of hope emerges. Let's seize the opportunities offered by this General Election and the results that show ever more clearly how tired and out of date our political system is. We need to start creating real democracy.
Jon Cruddas – Jon is the Labour Party's Policy Coordinator, an MP and is rare in talking about the role of love and relationships in politics. "People need to live in communities of value and meaning and reciprocity."
Caroline Lucas – Caroline is former leader of the Green Party and was the first ever Green MP,  just re-elected to Parliament. "Politics is about everything we do from the moment we get up in the morning to the minute we go to bed at night. It's something everybody and anybody can be involved in."
Jeremy Gilbert – Jeremy is an activist, writer, researcher and academic. He's interested in collective creativity and democratic possibility and has just started a free seminar series in London called Culture, Power and Politics.
Zoe Williams – Zoe writes for The Guardian and the New Statesman doing political commentary, interviews and reviews and is a supporter of the British Humanist Association.
Sirio Canos – Sirio is a member of the London circle for Spain's ground-breaking Podemos Party and she believes that the economy should be run in service of the people. "Democracy is not just something we talk about, it's something we do at every level"
Yuan Yang – Yuan is founder of Rethinking Economics – a now international network of people coming together to demystify, diversify and invigorate economics teaching. She's a community organiser and feminist campaigner and is rethinking economics because she wants to expand her imagination of what is economically possible.
Victor Adebowale – Victor is Chief Executive of Turning Point, and is a champion for the cause of those affected by poverty, mental health issues, drugs, alcohol, learning disability and complex needs.
John Harris – John is a journalist and author, he writes regularly for the Guardian about a range of subjects built around politics, popular culture and music.
Ruth Lister – Ruth is a tireless antipoverty campaigner, children's rights activist and feminist. She's published widely on poverty and social exclusion, welfare state reform, gender and citizenship. She's also elected Chair of Compass' Management Committee.
Gerry Hassan – Gerry Hassan is a writer, commentator and thinker about Scotland, the UK, politics and ideas – he looks at how we imagine the future.
Jon Trickett – Jon is the Labour Party Shadow Minister, Deputy Chair and he's mainly preoccupied with building a mass party of working people. 
Deborah Grayson – Deborah is a researcher, activist, campaigner & feminist interested in climate change and democratic reform. She was previously involved with Climate Rush, worked for the Yes campaign in the AV referendum and the Media Reform Coalition.
Shelagh Wright
– Shelagh works with a diverse range of people and projects around the world on cultural and creative economic policy and sustainable practice. She is a Director of
Mission Models Money
, a Director of
ThreeJohnsandShelagh
and an Associate of the Culture+Conflict initiative.
Peter Jenkinson – Peter has worked for over 20 years in the cultural sector, passionately advocating and acting for deep and lasting change across the cultural and political landscape. He's currently an independent Cultural Broker for the British Council.
Shelagh and Peter will be hosting the Open Space.
Ella Britton – Ella is an artist and designs social innovation programmes. She currently runs the Knee High Design Challenge, bringing people together in Southwark and Lambeth to create new opportunities for raising the health and wellbeing of local children and families. She'll be capturing the day and keeping us creative.