Compass Associates help develop the Compass network and share in the expanding workload of the organisation.
Indra Adnan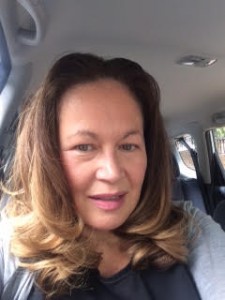 Indra Adnan is Director of the Soft Power Network and The Downing Street Project. For over twenty years Indra has been writing, consulting, network-building and event-organising in the international arena of soft power, conflict transformation and transformational politics. A practicing socio-psychotherapist, she works in both the public and private sphere advising on personal, local and global agency with clients in Brazil, Finland, India, Mexico and the UK including the British Council, the Scottish Executive and the Institute of Contemporary Arts. She writes regularly for The Guardian and The Huffington Post. Indra co-authored New Times with Compass Chair Neal Lawson and her e-book Soft Power Agenda is available on www.indraadnan.com.
Carys Afoko
Bob Bollen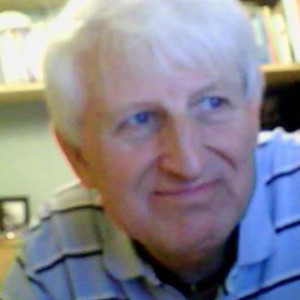 Now retired from being an IT project manager, I'm keen to put my energies into building a better world.
Currently I'm helping move Compass membership data into NationBuilder. Many agree that a key to success in building this better world will be in offering platforms that allow people to network widely and co-create their own solutions. I'm hoping to start a discussion on how to build this platform using what NationBuilder and other tools have to offer.
I want to use this platform to encourage and support more people to complement their analysis, policy making and campaigning activities with doing something that creates the new better world too.
A burning area of interest is in building on successful examples of inclusive decision making that encourage real understanding of differing points of view, starting from the ground up.
Email: robert.bollen@gmail.com
Judith Edwards
Ashish Ghadiali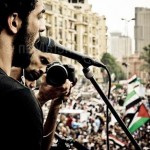 Ashish Ghadiali is a filmmaker and writer. He has worked on topics including the War on Terror, the Heathrow 13 and the Egyptian Revolution and was instrumental in setting up the Freedom Theatre in Jenin Refugee Camp in 2006.
Jeremy Gilbert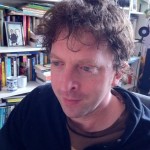 Jeremy Gilbert is Professor of Cultural and Political Theory at the University of East London and has written widely on culture, politics, music and theory. He has been a member of Compass since it was founded.
Eliane Glaser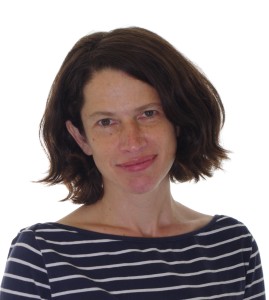 I am a writer, lecturer, campaigner and former BBC producer. I'm currently on Compass's Management Committee. I write for the Guardian, Soundings, New Statesman and OpenDemocracy about the current state of the left and how political and corporate elites co-opt progressive ideals. After nearly four decades of neoliberal 'common sense', I believe it's time for the left to articulate a coherent and enduring political vision. I foster debate and action on these key issues by writing, speaking, broadcasting, and organising public events, and through my involvement with other commentators, journalists, think tanks and academics.
Sue Goss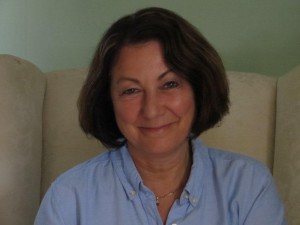 Sue Goss is a writer, commentator and advisor to public and third sector organisations.
A member of the COMPASS management committee, she writes and speaks widely on political pluralism, 'working with difference' and creating generous and open public service organisations. Her recent book "Open Tribe" explores these themes. In her day-job, Sue is Principal at OPM, a mutual consultancy – and works with local authorities, health organisations and multi-agency partnerships to develop effective systems leadership.
Gerry Hassan
Linda Jack
Stewart Lansley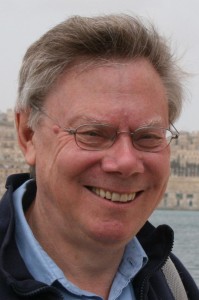 Stewart Lansley is a visiting fellow at the University of Bristol. He has written widely on poverty, wealth and inequality and is the author of Breadline Britain, The Rise of Mass Poverty, Oneworld, 2015 (with Joanna Mack), Tackling the Power of Capital, the role of social wealth funds, Compass, 2015 and The Cost of Inequality, Gibson Square, 2011.
Shuvo Loha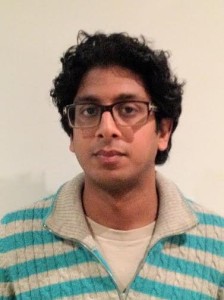 Shuvo is the Managing Director of a recruitment firm working globally across the financial and engineering sectors.
He has worked with Compass on publications including "Never Again" on banking reform, and "Strikers, Scroungers and Shirkers", exposing how the benefits system acts as a subsidy for employers paying low wages to their workers.
He has been an active campaigner on seeking progressive economic reform in the UK; tackling racism and preventing extremism; preventing hikes in student tuition fees; and in building constituencies of support for peaceful and just solutions in Israel and Palestine.
Ben Metz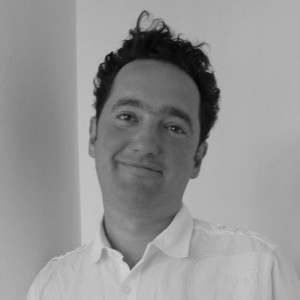 I work with, and create environments for, organisations so they may do good better.
I have 20 years experience across enterprise and civil society and a strong grounding in psychoanalysis and design. This gives me the framework through which I help people improve organisational dynamics in order to effect change and instigate new behaviours and innovations.
Colin Miller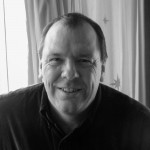 Colin Miller is a freelance writer, researcher and consultant specialising in Community Development and neighbourhood empowerment. He is a founder member (with Gabriel Chanan) PACES a small consultancy/think tank and HELP (the Health Empowerment Leverage Project). Colin has a strong interest in how participative and deliberative forms of democratic planning and decision-making can be incorporated into all levels of governance. His publications include (with Gabriel Chanan) 'Rethinking Community Practice: Developing Transformative Neighbourhoods' (Policy Press), and 'Management: Towards Higher Standards in Community Development' (Community Development Foundation), along with numerous pamphlets, and research papers.
His work for Compass has focussed around constitutional and democratic reform. Publications include 'The Question of EVEL: a Review of Literature and Opinions', a chapter (with Andrea Westall) 'Transforming neighbourhoods, transforming democracy' in 'Finding our Voice: Making the 21st Century State' and 'Progressive Politics and the Question of English Votes for English Laws'.
He is also a founder member of Brighton and Hove Compass.
Michael Orton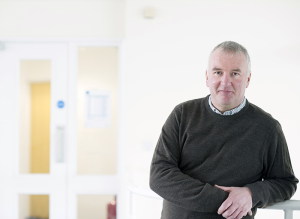 Michael Orton is a Compass member, Compass Organiser in the West Midlands (see https://compasswestmidlands.wordpress.com/) and has written two reports for Compass on the theme of socio-economic in/security: Something's Not Right: insecurity and an anxious nation and Secure and Free: 10 Foundations for a flourishing nation. Michael works part-time as a researcher at the University of Warwick Institute for Employment Research, having previously worked in local government and the voluntary sector. Michael is not a member of any political party but in addition to his involvement with Compass he is a member of the Child Poverty Action Group Policy Committee and Oxfam UK Poverty Programme Advisory Group. Michael can be contacted via http://www2.warwick.ac.uk/fac/soc/ier/people/morton/ or on twitter @MichaelOrton9.
Howard Reed
Andrew Simms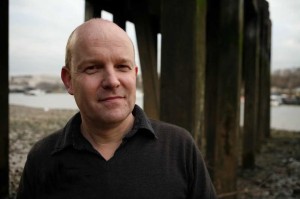 Andrew Simms is the author of several books, including his latest Cancel the Apocalypse: the New Path to Prosperity, and also Ecological Debt, The New Economics, the bestselling Tescopoly, and he jointly edited Do Good Lives Have to Cost the Earth? He is co-founder of the recently created New Weather Institute, the UK's first think-tank cooperative, is on the board of the Transition Town Network, a Fellow of nef (the new economics foundation) and was nef's policy director for over a decade. He was described by New Scientist magazine as, 'a master at joined-up progressive thinking.' Andrew is a long-standing campaigner who coined the term 'Clone Towns' in nef's work on local economic regeneration, co-authored the ground-breaking Green New Deal and devised the concept of 'ecological debt' (or 'overshoot') day to illustrate the degree to which we are transgressing planetary boundaries. He is now obsessed with demonstrating the potential for rapid transition to a more convivial economy before this one destroys itself.
t: @andrewsimms_uk
Clifford Singer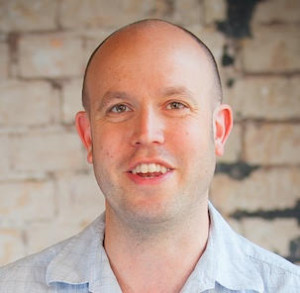 Clifford Singer is director of Social Spark, which specialises in digital design and strategy for campaigns, charities and social enterprises. He has set up a number of high-impact online projects including My David Cameron, VoteSwap, False Economy and Who Funds You? Clifford has a particular interest in economic democracy and is an advisor to public ownership campaign We Own It. He also runs a primary school Code Club, where children learn to write computer apps.
Matthew Sowemimo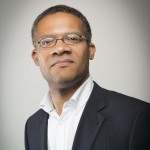 Dr Matthew Sowemimo has been active in Compass for five years. He has been Director of Communications for two national charities. He had led national and international social justice campaigns on issues like tackling global tax avoidance; access to high quality health care and sex discrimination. Matthew has a strong track record of equipping grassroots campaigners all over the world with the skills they need to make a greater political impact. He has published a series of articles and pamphlets on British politics, including two Compass publications, Future Shock – Governing As One Nation Labour (2013) and Labour's Eleventh Hour (2015).
Ken Spours
Jane Thomas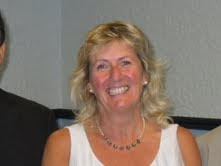 Jane Thomas has been involved in a number of campaigns especially around constitutional change and more recently the environment. She helped set up Campaign for the English Regions, then led Campaign for Yorkshire, and for the last 3 years was the Head of the England Team for Friends of the Earth. She is currently involved in the Fairness Commission in Sheffield. Jane has had a number of roles in the Labour Party over the last 20 years – (National Policy Forum, Regional Board, PPC in key seat of Keighley in 2010. A former Politics Lecturer at the University Jane lives in Sheffield with Bill.
Shelagh Wright
Shelagh Wright works with a diverse range of people and projects around the world on cultural and creative economy policy and social entrepreneurship. She frequently works internationally, with the British Council, the Dutch agency Hivos and as a faculty member of the Salzburg Global Seminar, to support young creative makers and advises on culture and development issues. Amongst many things, she is a UK ambassador for the Danish Alternativet Party, a director of ThreeJohnsandShelagh, a co-founder of openº, an associate of the think tank Demos and an associate of the Culture+Conflict initiative. Shelagh is also on the boards of several UK arts and cultural organisations.
Martin Yarnit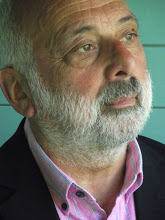 Is an educational innovator and social entrepreneur who specializes in the links between economic and social regeneration and education. He is a founder of Talk Shop, a new way of promoting democratic and inclusive debate – www.talkshopuk.org . He was an early member of Compass and recently led Compass' work on local democracy and education.
He was the prime mover behind Adult Learners Week, launched in 1992 and still going strong in the UK and more than 20 other countries. He led the development of community learning champions, a scheme that uses volunteers to involve others in adult learning and which was backed by both Labour and the Conservatives. He has written widely about education and edited New Models of Schooling (Smith Institute, 2007) a collection of essays calling for new practically, driven approaches to learning with contributions from Tim Brighouse, Fiona Millar and Matthew Taylor.
His other main interest is food and cookery. He was a prime mover in creating a successful cooperative owned and run local food hub and shop in a Herefordshire village, that offers good food to locals and practical support to local food producers. Finally, he is the author of Foodlover's Bologna – a travel and food guide, and runs Silverstreaker – a blog for 'youthful travellers of a certain age' – https://silverstreaker.wordpress.com.