This publication offers a model of social security for Scotland based on humanity and collective security. It argues that a piecemeal tinkering of existing structures of social security is not enough. Stopping a creaking system from falling over, means ongoing social and economic costs for that...

With elections to the European Parliament in May this is a vital time for the future of the European Union and the U.K.'s relationship with it. A different Europe is vital to building a Good Society as many of today's most important issues such as rising inequality and environmental...

We are on the cusp of a big shift - one where flat organising is trumping traditional hierarchies. Where technology, creativity and passion is making a space where we can share, collaborate and practise a different kind of politics. In 'The Bridge: how the politics of the future will link the...

In our latest thinkpiece Joe Guinan and Thomas M. Hanna outline a proposal that could bring Royal Mail under the control of postal workers. Through the creation of a trust the CWU could begin to collectively and gradually own a larger and larger share of Royal Mail. The trust could be a...

Our latest thinkpiece looks at how to form a coherent alternative to neoliberalism that has dominated politics since the 1980's. Despite its clear failures in light of the financial crisis, no one has yet put forward a decent  alternative, and in this piece Colin Crouch shows how to change this.

Values matter and are highly influenced by language and the world around us. In this piece Tom Crompton analyses a speech made by Ed Miliband on social security, looking at the values within it and what the likely impacts of them are.
The speech was delivered at Newham Dockside...

This thinkpiece is based upon research by the Matrix Housing Partnership and the Human City Institute. It proposes ways in which Labour's 'One Nation' approach can encompass social housing.
It recommends measures that can help the UK to return to a more economically rational approach to...

Future Shock, authored by Matthew Sowemimo examines the powerful forces of political opposition that a Labour or Labour led government could face after the next General Election as it grapples with slow growth, the legacy of austerity and tensions over the European Union. The paper warns that Ed...

Plan B + 1 (released a year on from the original Plan B document) maps out the UK's continued economic stagnation, arguing that the Government's Plan A has failed on its own terms because two and a half years after the Coalition took office, its central self-appointed aim of closing the...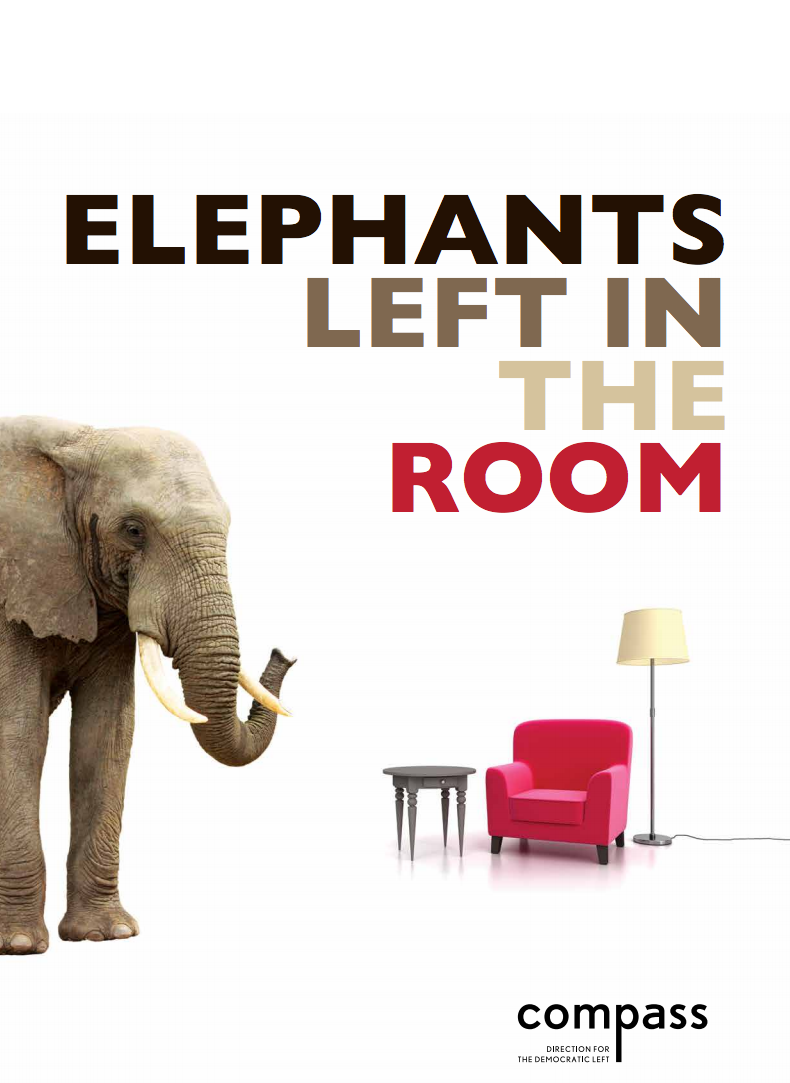 In this publication we invited Compass members and politicians to identify the issues that they felt the left find it hard to address. This set of essays confront the challenging issues of gender inequality, immigration, equality and empowerment, political apathy, environmental limits and social...

As wages and benefits fall in real terms the political conversation is turning more and more toxic, dominated by talk of scroungers and shirkers. Yet, who, in reality is holding Britain back? In this publication Shuvo Loha uses the data to show that it is the rich, powerful and well connected...

In 2009 Jon Cruddas and Andrea Nahles published a short pamphlet, Building the Good Society and with the support of Compass and the Friedrich Ebert Foundation it has been debated across Europe. Three years later we are in the middle of an extraordinary economic crisis. It is no routine period of...