This short publication is designed for activists campaigning for environmental and social justice. It explains why sustainability, greater equality and social justice are interlinked and can only be achieved through a broader political project for a Good Society. In practical terms it aims to...

This briefing outlines an alternative spending review – A Four Point Plan for Growth that would get the economy moving again through:
-           A £55 billion fiscal stimulus in green and social infrastructure spending
-          Tough fiscal rules with democratic fiscal...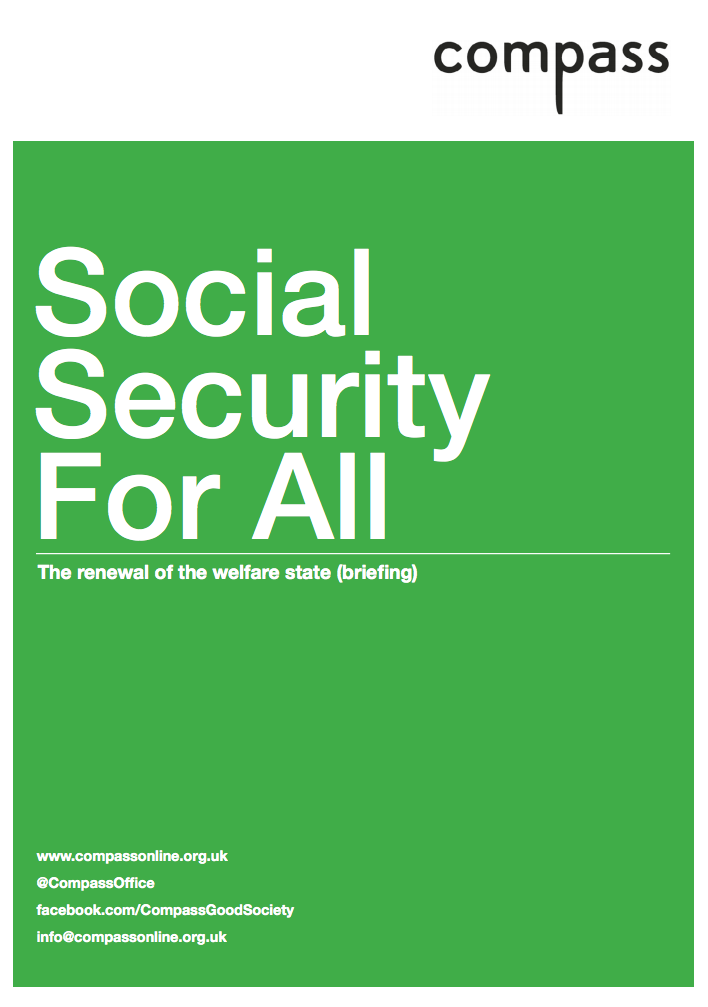 This briefing is designed to help activists respond to the Government's systematic attack on our social security system and provide guidance on how to re-frame the debate. While it includes concrete facts and figures, it also suggests ways to change the narrative, tell personal stories and have...

SO, THINKING ABOUT SETTING UP A COMPASS GROUP?
Great! This is your chance to help shape the society you want to live in. By organising a Compass group you can become a part of the future of Compass and join in with creating a good society through events, debates, campaigns and feeding in to the...

This mini tool-kit contains a draft letter, draft motion and draft press releases to use to lobby local councils. This should empower activists to take the End Legal Loan Sharking campaign to a local level. All local campaigners and councillors should feel free to adapt the text and motion for...

Published a year on from the collapse of Lehman Brothers this publication argues very little has been learned. The system of compensation that helped cause the crisis has not gone away and rescuing the financial system without real reform has not protected us from a future crisis. This...

This campaign toolkit is specifically designed to empower activists to lobby local councils to ensure they play their part in tackling excessive pay. The toolkit asks that councils set the moral lead by making sure council procurement contracts do not exacerbate pay inequalitites in our society....