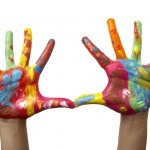 There are loads of ways to get involved in the Inquiry including:
Attend our events throughout the year all over the UK (sign up for emails to find out about them!)
Each month we will be sending out emails so you know how to get involved in the Inquiry including voting on your favourite policies, commenting on draft documents and getting involved in local inquiries where you are. Sign up for emails by entering your email address on the top right hand side of this page.
Add your contribution to our tumlr on education here
Get involved in a working group or start your own (just email Rosie)
1. Learning, curriculum and qualifications for the 21st century
2. Democratic organization and governance
3. Co-production and a new professionalism
4. Well being and values
Write for us on our blog
Hold an education inquiry where you are! We will be asking people to submit evidence of best practice models of education where you are. You can do this individually or as a group and hold an event for it- email Rosie for info.
We are hoping to make this inquiry the biggest and best thing Compass has done- because the project is too big and necessary to fail. We would really appreciate it if you can donate to help us put on a conference, hold local inquiries all over the UK and make this inquiry as big as possible! So please donate here today.