South West Surrey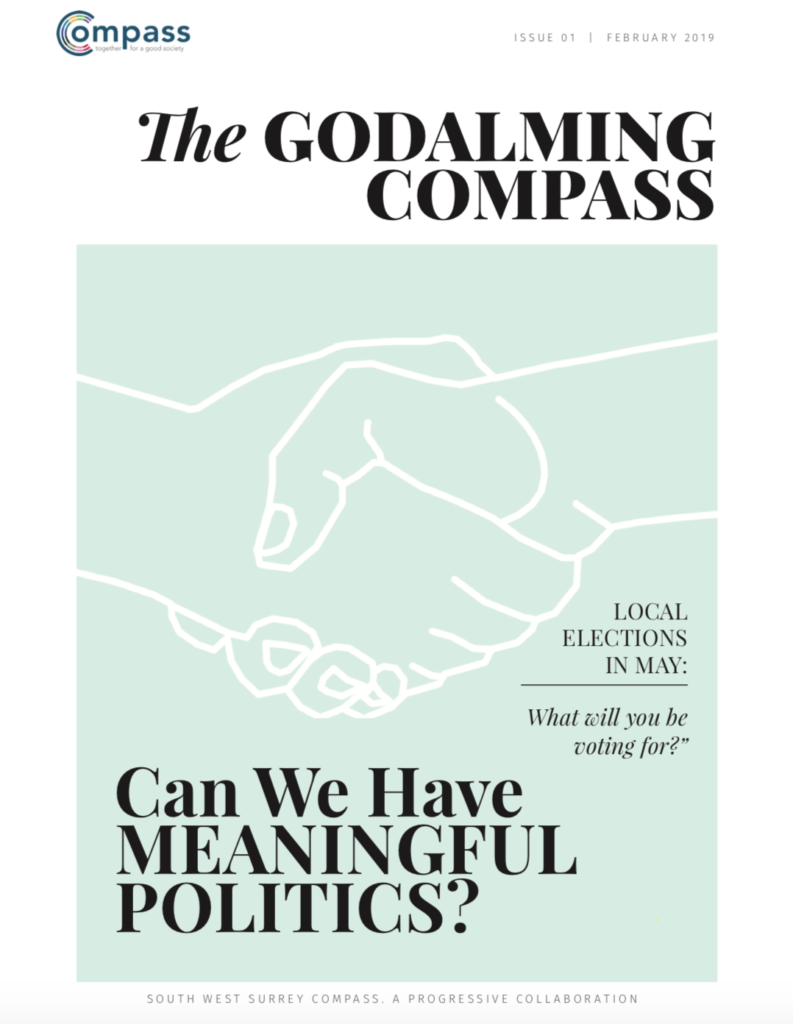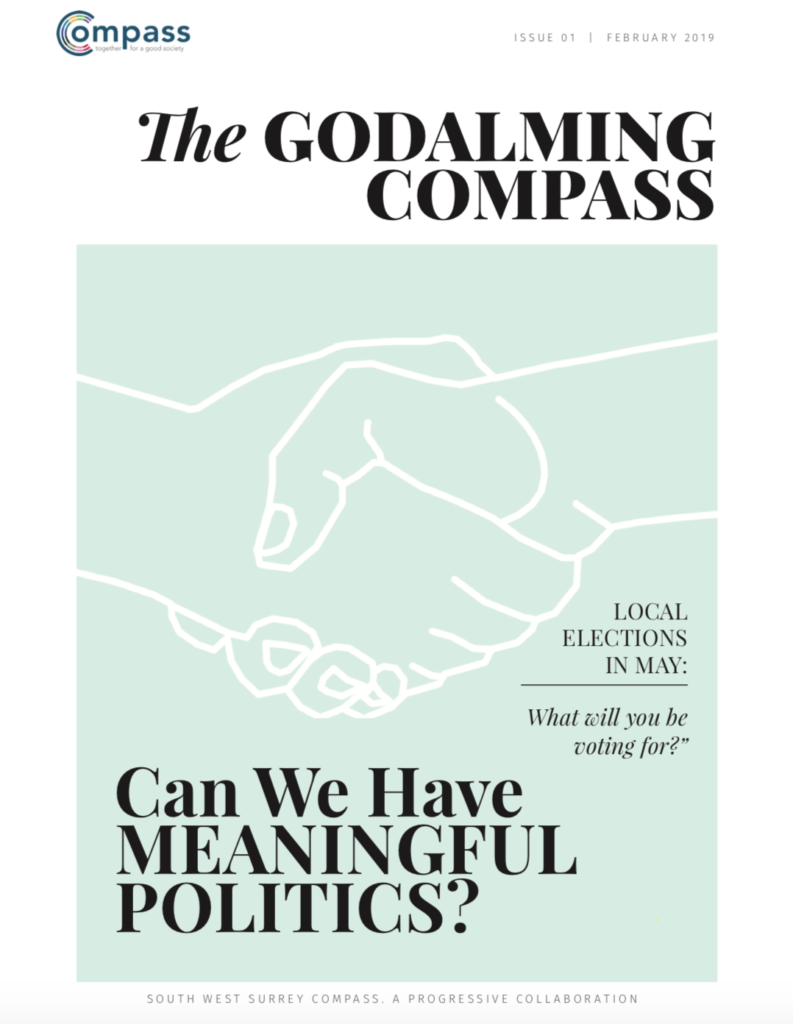 To help and inspire you to get involved in local politics, South West Surrey Compass has published its first issue of The Godalming Magazine!

This magazine contains contributions from non-party people as well as local campaigners and political activists from the Labour Party, Liberal Democrats, the Green Party, Women's Equality Party, National Health Action Party, Farnham Residents and others.

In place of party tribalism in Surrey and in Waverley and Godalming, South West Surrey Compass believes in collaborative politics where progressive minded people work together for the good of our community. For a brief history of some of the things they have done, turn to p.4 – then see their Common Programme for Waverley on p.5 which sets out their ideas for the future.

The launch of this magazine contributed to a sea-change in local politics in Waverley and Godalming's recent local elections. For more information or to get involved with the South West Surrey group, please contact the organiser Steve Williams at sedwilliams@btinternet.com.

Visit their website and like them on Facebook.